Even as the Centre is pushing job-creation through entrepreneurship and focus on small and medium enterprises, questions are being raised over the government's ability in generating new jobs. With the government making a move towards digital economy, through tools such as Aadhaar, GST, an indirect tax system that is completely based on information technology, among others, The Indian Express, last week, organised a panel discussion to bring out the role played by technology in job-creation. Panelists at the ie Thinc discussion, presented by Facebook, on "Will tech open up the Indian jobs market?", deliberated upon disruption caused by technology and the potential it holds for a positive impact on job-creation. The discussion, moderated by Financial Express Managing Editor Sunil Jain included well-known panelists such as Niti Aayog Member Bibek Debroy and International Growth Centre's India Director Pronab Sen. The others who participated in the discussion were Technopak Managing Director Arvind Singhal, iSPIRT Co-Founder Sharad Sharma, Little Black Book Founder & CEO Suchita Salwan and Amazon's director of seller enablement Archana Vohra. Edited excerpts:
Bibek Debroy
Niti Aayog member
Let me make two initial statements. The first is — the debate about jobless growth, or growthless jobs is not a new one. It has been with us before. For those of all who do not recall that the National Sample Survey (NSS) results of 2009-10 surfaced and after that in 2011-12, this debate had taken place. The second statement is that purely in terms of data, and not in terms of anecdotal information, we don't really know what is going on. Let me explain what that means. In a country like India where there is a substantial degree of unemployment or employment in the unorganised/informal sector, even outside agriculture, there is no way you will get a very satisfactory handle on what is happening to jobs and employment, from what is fairly common in the developed countries, which is enterprise surveys. The enterprise surveys will give you a very imperfect picture of what is going on. A lot of the debate recently has focused on something that the labour bureau does. What people do not realise is that its methodology went through a substantial revision in 2006. So anything before and after 2006 is apple versus oranges comparison. More importantly, even in terms of enterprises, the labour bureau covers less than 2 per cent of enterprises. So let us not have a debate over what the labour bureau does either way. So the only way you can get a satisfactory handle on jobs and employment is through NSS household surveys. Unfortunately, the last NSS household survey goes back to 2011-12. So, purely in terms of country-wide aggregate data, we will know, only when the next NSS results are available, which will probably be second half of 2018.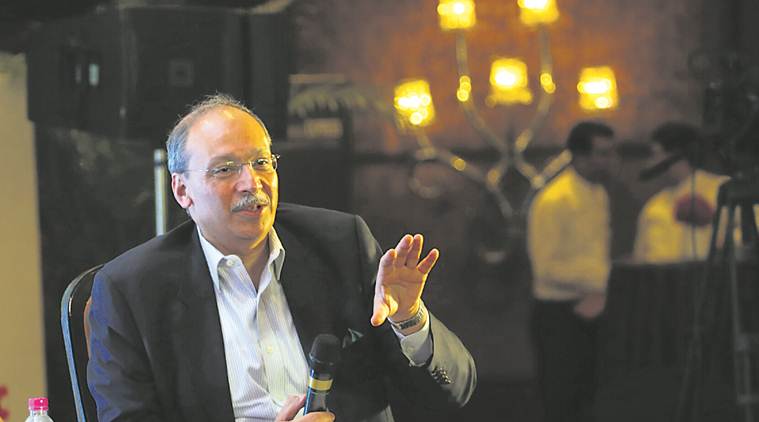 Arvind Singhal
Technopak managing director
My way of looking at a job situation is based on understanding what our economy is composed of. Which are the biggest sectors from employment point of view and then see the kind of growth happening in those sectors. That gives some kind of indication as to what kind of jobs could be created based on the growth in those sectors. In manufacturing sector, by far the single largest sector in terms of employment and absolute size is the textile sector. We have information on how many jobs are required per billion dollars of turnover in the manufacturing side. This sector alone has created or is creating close to 1-1.5 million manufacturing jobs per year for the last 4-5 years. Likewise the single largest employing sector in services is retail. Almost 92 per cent of retail is unorganised, independent mom & pop stores. There are some benchmarks we can use to estimate the number of jobs created in unorganised and organised sectors of retail per crore rupees of turnover. Retail is creating about 2 million job for last 4-5 years. If we add two or three more sectors like food processing and food services, there is incredible boom as people are cooking less at home. Conversion of labour is moving towards organised form in some way, whether it is manufactured product, processed food or food to be consumed. Almost about 5,00,000 to 7,50,000 jobs by our estimate is being created year-on-year in the last 4-5 years. The leather (tanning) and footwear sector is also adding close to about half-a-million jobs a year. And in tourism sector, the independent homes, unstarred hotels, close to about 2,50,000 jobs are being created per year. These five sectors alone give us 4 to 4.5 million jobs per year. These results from the five sectors do not indicate that there is jobless growth.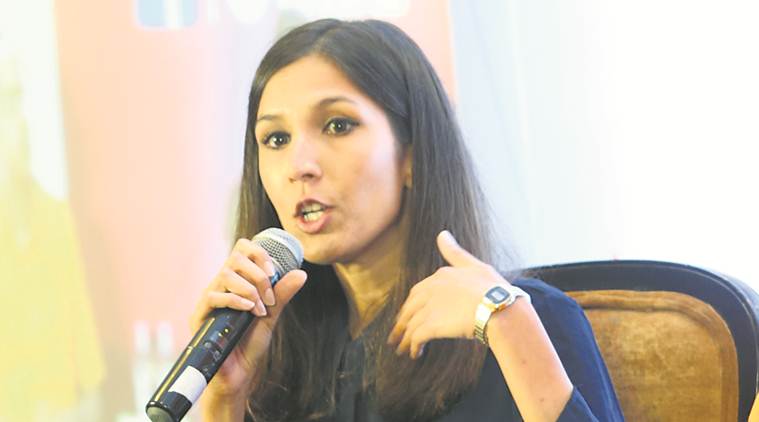 Suchita Salwan
Little Black Book founder & CEO
The Little Black Book (LBB) is an information market place, which on a monthly basis connects almost 2 million users across 6 markets in our country, predominantly metros, to over 30,000 locally based businesses. On a month-on-month basis 3,000 new listings are added to LBBs database across markets. This reflects the rate at which new local businesses or new restaurants, new stores, new establishments are coming up. What we are seeing is that the number of hubs in cities have seen a lot of retail growth measurable from the perspective of LBB has been exponential. So the amount of information we can give the users has been growing and has been phenomenal and it is here that Arvind's point about composition and contribution of retail as far as job creation is concerned, I totally can see where that's coming from. As an early stage start-up we employ about 60 people, 50 per cent of which is women, and on an annual basis we've seen the total team grow about 3x. The kind of hiring that was being made and the rate at which we are being able to grow and the rate at which India as a country is able to grow not just in informal sectors, but for early stage start ups, it is pretty incredible. That said, what is lacking is the skills. We see college graduates but their upskilling is happening at a very poor rate. A marketing student needs to upskill himself into a digital based marketing scenario using those tools. So education is today about upskilling as per changing technology as it is one that is giving more opportunities to people.
Archana Vohra
Amazon director of seller enablement
I would like to step back and understand when we talk of job creation, especially in e-commerce space, what do we talk about. Typically you see the delivery boys are the kind of job creation that Amazon does. But an entire life cycle of work happens outside of that. When we started off in India, we started with about 100 sellers. Now that number has increased to about 2 lakh sellers. It has been a journey to train those sets of people and to create capabilities where jobs can be created. We have about 400 small & medium business partners who work to ensure that the sellers are handholding and are able to understand what online selling is. That is where the job story is. Here we get to a point of saying the e-commerce space is as much a part of the retail story and we are innovating on your behalf for you to participate with us. We will bring in technology, we will bring in innovation where it is required, and there will constantly be a drive to enable people who are not yet online, not yet e-tailing, and need to get skilled that entire universe will continue to work and train and that's where jobs will keep getting created.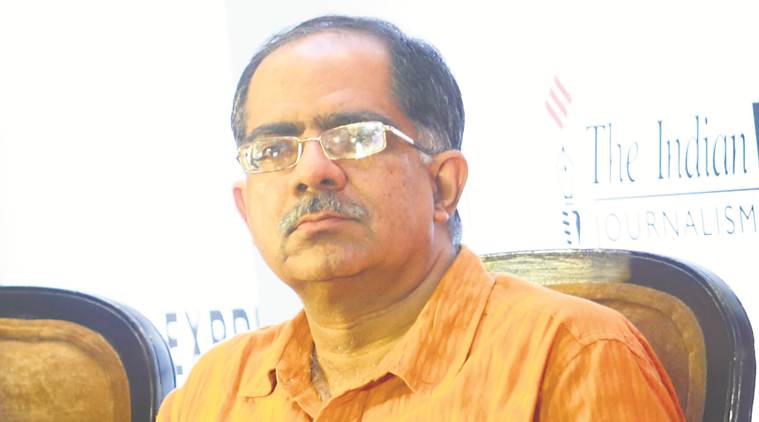 Sharad Sharma
iSPIRT co-founder
I want to paint a picture for you about what is going to be our view for the four super cycles that India will face. The first super cycle is to do with tech platforms, the Aadhaar, GST, the societal platforms being built and are in deployment today. These will create a situation where India becomes data rich, before it becomes economically rich and India is the only country in the world that is to experience that — it will be the second super cycle. The third is that this data will power a credit boom amongst the population that has no collateral but has only this data to offer. This is what we call 'India Two' — these are 100 million families that have an annual household income between Rs 2 and 5.5 lakh. That credit super cycle will create a job cycle. All of these will pan out in the next seven to ten years. Of course, if we don't make some policy changes, this can be brought to a halt. Also we must have an agenda about enabling policies that will allow all this play out. I think they are mostly achievable.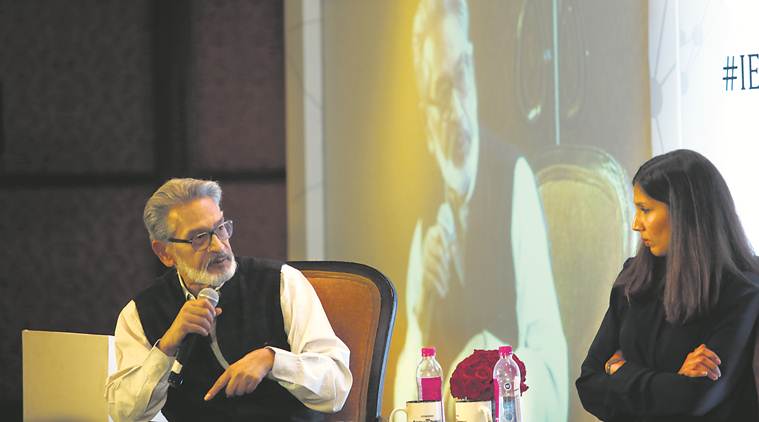 Pronab Sen
International Growth Centre's India director
I think the appropriate question to ask is who are these 4-million-odd openly unemployed people, and the answer is quite surprising. You have approximately 2.5 per cent unemployment in the country, you have 16 per cent unemployment in educated youth. It's basically the educated youth in India who are openly unemployed. To give you a feel for what our country looks like — in India, at the moment, we have about 62 million non-agricultural enterprises. We have 72 million farms which are also enterprises. Adding up gives 134 million economic enterprises. We have 270 million households in this country which means for every two households we have one enterprise already. We are not talking of creating new enterprises, we already got a whole bunch of them. The question we need to ask is that if we have this entrepreneurship going on, why isn't it that we are a rich country already? It's not the question of really creating a new enterprise; it's taking them to a level where incomes that they generate becomes meaningful. Let's be very careful when we are talking about jobs. It's the nature of the jobs that's important. I don't mind if there are multiple job opportunities which are being created and held by the same person, provided it gets him well-being. In a sense, that's what we need to focus on. This is supposed to be "Will tech open up…", and are three broad categories of tech. One is information technology which is getting information, processing it & putting it out to people. Secondly, automation, or labour displacing technology, which comes from natural force of any economic system — labour costs go up and capital costs go down, as a result there is a shift away from labour towards capital and that's what automation does. Third kind of tech is one we forget about and is extremely important for the economic development of the world, which is material saving tech. A lot depends upon the balance between these three technologies. If you get that balance wrong you can get in deep trouble.
Sharad Sharma: I want to compliment what he (Sen) is saying. We are the world's entrepreneur nation. However, we have a structural problem — we don't have economic mobility. There is credit available to people only in the business class. If you are outside this business class and you are talented you are not going to become a Dhirubhai, as no bank is ever going to bet on you and there is no credit available to this small time micro-entrepreneur. Because our banking system is collateral-based lending, which is available to only people whose annual household income is more than Rs 5.5 lakh and above, and while most of the people you are talking about live below that and they have no collateral to offer, I want to point out that fundamentally this is what will change and this can only be achieved on the back of data because that's all he can offer. This is a data play and for that you need the tech and societal platform infrastructure. This is the story that I believe will play out in future.
Suchita Salwan: Since the topic of discussion is "will tech open up the jobs market", I think as employer, no. I am running a tech enterprise and it's in my best interest to keep my team as lean as possible. Many old retailers are gravitating towards technology-led models because the cost of running your company is exponentially cheaper. It is the essence of technology to be as efficient as possible through tech. It's a common practice in India to throw humans at solving every problem, but world over products solve problems, people don't. People build products that solve large scale problems.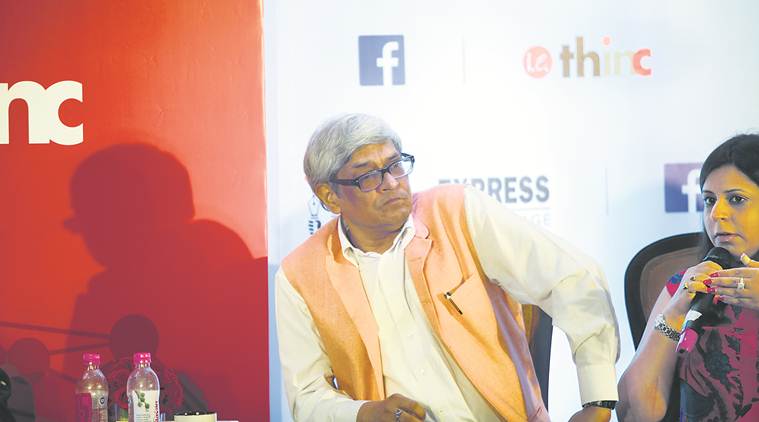 Bibek Debroy: Two points that haven't been made before — India is a very heterogeneous country, and to make the obvious point, jobs are being created in certain parts of the country, while the entrance in the labour force is in the other parts of the country. The intermediation is not very efficient, and even the skill delivery varies enormously across the count. Secondly, for years in India, one assumed that if I join one particular enterprise I will work there, retire from there. If I setup one enterprise as an entrepreneur that was the enterprise I am going to stick to, regardless the enterprise was a success or a failure. This culture of constantly changing jobs which adds to the uncertainty of closing down an enterprise and setting up another one also adds to uncertainty, and is somewhat alien in India.