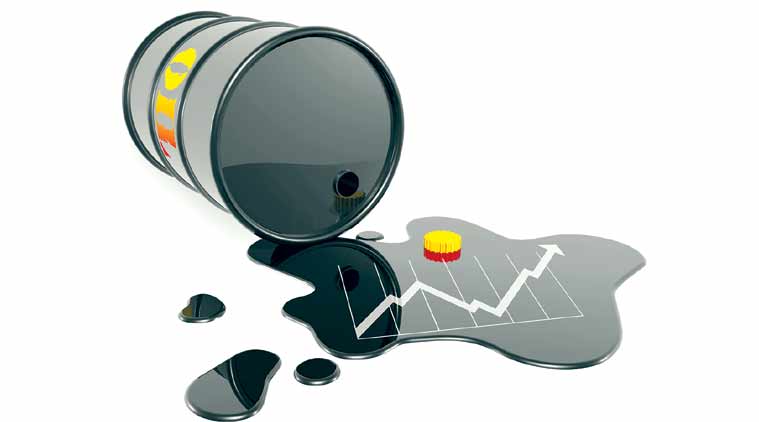 Monday saw global crude price hitting $39.5/ barrel, its highest in 2016, but prices have remained on the lower side for a majority of last 18 months. Although this is welcome for India— a big importer— significantly low price shows a slowdown in global economy and impacts India's exports and overall growth.
THE OVERSUPPLY ISSUE
Even as demand for oil has been shrinking there was no subsequent reduction in supply by the producers. Further, in January, oil prices slid to their lowest since 2003 falling below the $28 per barrel-mark after the sanctions on Iran were lifted. The concerns grew as Iran said it can hike exports by 5,00,000 barrels per day.
Why THE RALLY NOW?
The US has gone for a reduction in the number of operational shale gas rigs. Crude also rose on the back of optimism surrounding a possible deal among oil producing countries to freeze output at January levels. Among the countries that are learnt to have signed the deal are Saudi Arabia and Russia. It is being seen as sign of an end to the supply glut that came on the back of a production war that continued for around 18 months.
SHORT POSITIONS: Reuters reported that large amounts of short positions are being closed and bets on rising prices opened.
JOBS GROWTH: On Friday, the US data showed stronger-than-expected jobs growth in February and an increase in jobs can push oil demand thereby bringing in more balance between supply and demand globally.
WILL THIS UPTREND CONTINUE?
While the oversupply that currently hovers around two million barrels per day, is expected to persist, experts feel that sentiments that are currently positive and may see a reversal on any surprise and it may push traders to cover their hefty positive bets.
THE IMPACT ON INDIA
A significantly lower price raises concerns on global growth and trade, putting pressure on corporate earnings, tax collections and even the capital markets. A fall in prices puts pressure on the earnings of oil and other commodity linked companies impacting the growth of several indices.
CAPITAL OUTFLOW FROM INDIA
Economists feel sustained below $30 price is not good for India as it may lead to a global recession. Portfolio investors and sovereign wealth funds from energy-rich countries incur losses and start withdrawing capital from India. While at lower levels, upstream oil companies in India will not see much investment, they feel that oil price around $50 per barrel is a good spot to be in.