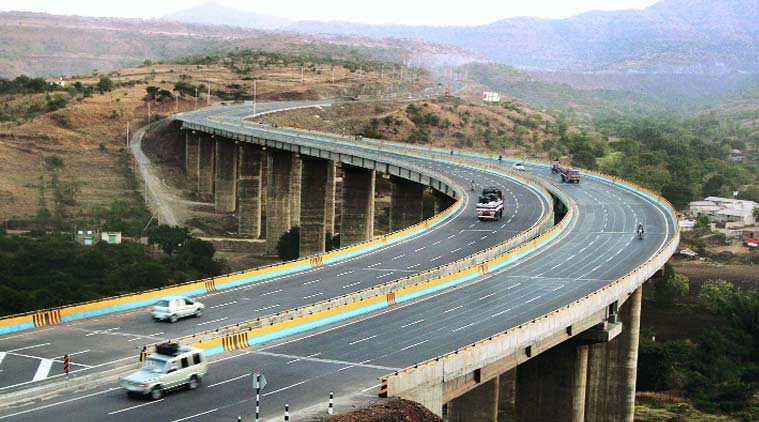 In a bid to revive foreign participation in highway development projects, the government has kicked off efforts to woo Malaysian contractors, who have been among the earliest investors in the roads sector in India.
To this end the ministry of road transport and highways (MoRTH) is holding a roundtable in Kuala Lumpur, Malaysia on Sunday.
Malaysian companies such as RBM-PATI (JV), CIDBI Malaysia, GMR-Tuni-Ankapalli Express Limited (Indian-Malaysian JV), Madhucon Projects Ltd-Binapuri (Indian-Malaysian JV), IJM-Gayatri (Malaysian-Indian JV), HO-HUP-Simplex (Malaysian-Indian JV) had substantially invested in the Golden Quadrilateral programme under Phase — I of the National Highways Development Project. But investments since have petered out due to regulatory hurdles and weak economic sentiments.
A senior official in the ministry told The Sunday Express the ministry has prepared a presentation to ask investors to participate in PPP (public-private partnership) projects in India. "We are introducing the new hybrid annuity model, which is intended to give comfort level to the private concessionaire to lend from banks. It will off-set risks associated with traffic. We want them to be clear about this new proposal and will hold a roundtable in Malaysia on 12th (April)", said the official.
The hybrid annuity model was conceived in the last financial year to bring back private participation in highway projects, which has dried up in the last few years. Under this model, the government would provide 40 per cent of the project cost to the developer to start work. The remaining investment will have to be made by the contractor. The National Highways Authority of India (NHAI) will collect toll and refund the amount in installments over a period of 15-20 years, cutting down on upfront investment required to be made by the government.
The government's decision to hold international roadshows comes at a time when many private road developers, including infrastructure majors GVK, GMR and Larsen & Toubro, have stopped investing in road projects owing to land acquisition problems and funding constraints, among other reasons. Some other developers have also walked out of road projects due to funding concerns.
Amrit Pandurangi, senior director, Deloitte India said, "The new model aims to take more risks to the public sector and make investments in roads projects more attractive for private players. There has been a change in approach since the new government came to power. The new risk-sharing structure is expected to bring in more bidders from the private sector, whose participation has almost dried up both at home and abroad over the last five years."
Some industry experts, however, say the government will need to sort out regulatory problems holding up roads projects before approaching international developers. M Murali, director general, National Highways Builders Federation (NHBF) said, "Foreign players usually prefer entering roads projects in a joint-venture with Indian companies. The arrangement is structured such that they receive a certain fixed return on investment irrespective of revenue earnings. The hybrid annuity model is intended to address financing needs, but there are several other issues related to acquistion of land, securing environment, forest clearances which delay completion of projects. These need to be looked into on a priority basis."