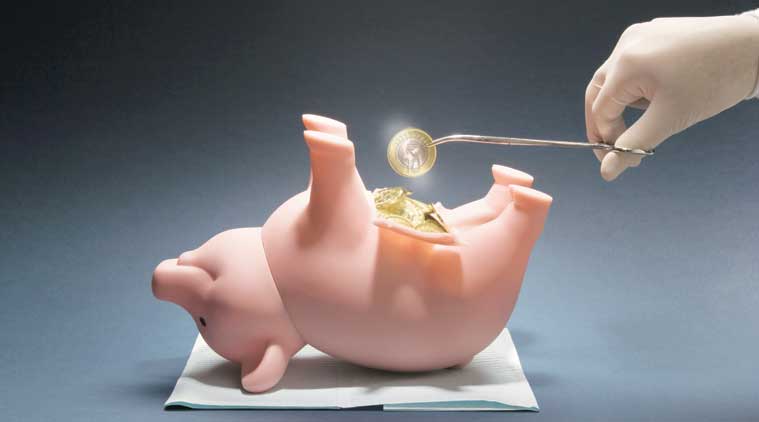 Finance minister Arun Jaitley on August 4 had announced the launch of Bharat 22 ETF, an open-ended exchange-traded fund (ETF). It hit the market on Wednesday and closes on Friday. This offering is a part of the government's disinvestment initiative, comprising stocks from the central public sector enterprise (CPSE) universe, public sector banks and scrips held under the Specified Undertaking of the Unit Trust of India (SUUTI). The underlying index for this ETF is the S&P BSE Bharat 22 Index.
Sixteen out of the 22 companies in the ETF are Maharatna, Miniratna-I and Navratna companies. It has a large-cap-oriented composition (nearly 92 per cent), while the remaining are quality mid-cap names.
The ETF is well diversified across six sectors — industrials, energy, utilities, finance, fast-moving consumer goods and basic materials. The index blends sectors with secular growth prospects (FMCG and utilities), and cyclicals (energy, metals, industrials). This can help reduce volatility and improve long-term investor returns. The weight of each stock capped at 15 per cent, while the sector weightage is capped at 20 per cent. This is in contrast to the previous CPSE ETFs where a few select sectors dominated the index composition.
Moreover, most of the scrips of this exchange-traded fund are the sector leader in their respective industry, which is a major plus as each of the companies bear strong fundamentals and with proven track record. The companies further stand to gain from ongoing reforms by the government including digital and cashless economy, the implementation of the goods and service tax, recapitalisation of public sector banks, the Make in India and other
infrastructural reforms.
Even on market matrices such as price-to-earnings ratio and dividend yield, the ETF stacks up well. Analysis of the one-year rolling dividend yield of the Bharat 22 compared with the Sensex and the Nifty since March 2013 shows that Bharat 22 index has consistently generated higher dividend yield, almost double than the market benchmarks. Further, even on price-to-earnings and price-to-book, the ETF is better placed than the benchmark indices, which effectively means that this ETF is not as expensively valued as the broader market. On the earnings growth (FY17 to FY19E) front as well, Bharat 22 ETF companies are better placed at 16 per cent, compared with the Sensex at 14 per cent and the Nifty at 13 per cent.
To top it, the government has announced a 3 per cent discount to all class of investors. This adds to the overall returns profile of the investment, making it an attractive opportunity for those who wish to make a long-term investment.