Budget 2019 India: Interim Finance Minister Piyush Goyal will present an interim budget, last of the current NDA government before the general elections, in Lok Sabha on February 1. While individual taxpayers are expecting the government to provide some tax reforms which will boost their purchasing power and stress less about the taxes, the startup industry is expecting easy funding opportunities in India.
Follow LIVE UPDATES on the Union Budget 2019 in English | Bangla | Malayalam | Tamil
Manufacturers are also expecting reservation of budgets to support small component manufacturers. The budget proposed tomorrow will determine how most industries are likely to perform throughout the year.
Here is what different industries are expecting from the Narendra Modi government's last budget.
Live Blog
Neerja Birla draws attention towards mental healthcare
"....With only 0.3 mental health professionals and 10 hospital beds per 100,000 people, and the economic burden of treatment, most people chose to suffer in silence," says Neerja Birla, Founder and Chairperson, Mpower.
"Most developed countries allocate around 4 % of the budget for mental health, but in India, it's only around 0.4 per cent. I think that if we do not take effective steps now, it will only compound the impact that these rising mental health numbers have on our quality of life and on the economy. By 2030, the losses to the GDP due to mental health(lowered productivity, inability to work, absenteeism, etc.) will be in the trillions. We need to support and supercharge the impact of the positive steps (e.g. Mental Healthcare Act 2017) taken so far with the required funding so that we can actually implement changes, build infrastructure and to make mental healthcare accessible and affordable to every Indian," adds Birla.
Brewhouse Ice Teas founder expects budget to have 'positive impact' on FMCG sector
"We believe that the Union Budget 2019 will have a positive impact on startups in the FMCG Sector esp. in the Indian tea industry. The past policies formulated by the government have been fruitful, and we expect that the new policies will ensure further growth in tea cultivation, tea export and tea consumption in the country. This will, in turn, help tea startups like us to contribute positively to the nation's economy," says Siddharth Jain, Founder, Brewhouse Ice Teas.
India shouldn't take protectionist steps like raising customs duties, says Saloni Roy
Expect govt to introduce relaxed GST slabs for digital start-ups: Togofogo.com CEO
"2019 is a promising year in digital sectors with increasing internet consumption. However, we expect from the government of India to add investments in these sectors to increase consumers' accessibility to digital mediums and enable deeper internet penetration in the country. We expect that with budget 2019, the government will introduce relaxed GST slabs for digital start-ups in order to propel the next level of growth of this thriving sector," says Soumitra Gupta, CEO, Togofogo.com.
Gupta also expects the Modi government to set up e-commerce logistics on a national level with the objective of enabling the refurbished market for online delivery in tracking down their audience in tier-4 cities. This, the CEO believes, will help in providing faster delivery services.
"The government should increase more verticals to digital payment options and should aim to increase its awareness to witness a gradual shift from COD to digital payments," adds Gupta.
Fitch warns of fiscal slippage if govt goes for populist interim budget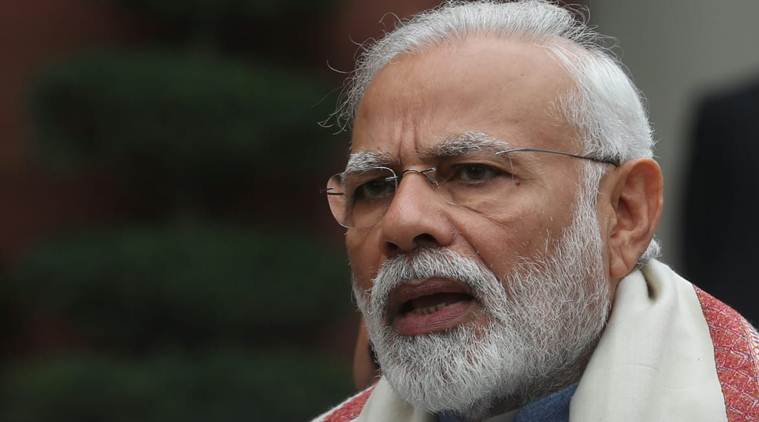 Ahead of BJP-led NDA government presenting the final budget of its tenure, Fitch Ratings Thursday warned of a second consecutive year of fiscal slippage in the event of Finance Minister Piyush Goyal resorting to populist spending to win over lost vote base.The interim budget to be presented Friday could give some indication of the government's commitment to fiscal consolidation, which is one of the main sensitivities in the sovereign ratings, Fitch said.
"Pressure for new expenditure to attract votes, particularly among rural and small-business owner voters, has increased as polls have shown the ruling Bharatiya Janata Party (BJP) is becoming less assured of victory in the general elections."
To boost Make in India, Budget 2019 shouldn't raise customs duties
Expecting clarity on angel tax: JetSynthesys Vice-Chairman
JetSynthesys Vice-Chairman Rajan Navani says startups expect clarity on angel tax which has caused unprecedented levels of discomfort both for startups and angel investors.
"There has been unprecedented growth of digitisation driven by simplification of technology. This forms a base for adoption of emerging technologies in Artificial Intelligence that further drives digitisation creating a virtuous cycle for sustainable growth.
The entrepreneurial aspirations in India have also gained significant momentum led by initiatives like Startup India, Digital India and followed by the growth of incubators, accelerators and co-working spaces creating an enabling ecosystem to support startups. The one key expectation of startups from the budget is complete clarity and consistency on angel tax which has caused unprecedented levels of discomfort both for startups and angel investors.
If not addressed this can cause a complete collapse of initial financial support for startups to start thereby making the entire startup India initiative redundant. Global models in countries like UK and others give tax exemptions to angel investors and even reimburse 70% of their investment if the invested startup fails to create a very powerful incentive for risk-taking for new and innovative businesses. Let alone an incentive, the angel tax taxes the startup on the share premium discouraging angel investors but more so completely paralysing the startup with having to pay taxes without even starting. All other expectations and incentives have taken a back seat in light of this large issue facing the entire startup ecosystem in our country."
Ensure Policy stability, says chairman of Anand Rathi group
Anand Rathi, Chairman of Anand Rathi group said, " ensuring "policy stability" is critical for the growth of the economy. A policy stable environment will also help ensure that the citizens will continue to receive the benefits of the programmes that have been rolled out so far."
He mentioned the following measures that could elevate the overall sentiments.
Long Term Capital Gain Tax ( LTCG ) ? The government should consider withdrawing this tax. It will help improve the sentiment and make the equity market an attractive option once again

Securities Transaction Tax (STT) - The industry is currently facing different STT levies in different types of transactions. The government should reconsider how the STT is being currently levied and if possible reduce the tax. This will help improve the equity funding and provide relief to the capital markets.

Increase Tax Exemption Limit from 2.5 lakhs to 5 lakhs- Currently the citizens falling under the bracket of 2.5lakhs ? 5 lakhs bracket pay about a 5 % tax. The government could consider giving a tax and procedural relief to this low income group.

Introduction of Quasi Basic Scheme (QUBI): The Finance Minister could introduce this scheme to target poorest segment of the population.
Job creation and industrial infrastructure are macro-level focus points: COO of Piggy Nikhil Mantha
Co-founder and COO of Piggy- a Mutual Fund Investment App Nikhil Mantha said that his macro-level focus points are around job creation, industrial infrastructure and Agricultural credit.

"Any budget before general elections comes with huge expectations. I'm curious to see how the Finance Minister plans to balance tax cuts, subsidies if any, with fiscal deficit targets given that we're missing our Q4 target by 0.2%. For investments space, I expect an increase in 80C limits to 2.5 lakhs from the current 1.5 lakh," he said.

He also said that investors are expecting the government to bring parity between the schemes and make these tax savings avenues more attractive for individuals.
"In the present scenario, any switch within the same scheme from debt to equity in ULIPs and NPS or any fund reallocation between them is not liable to taxation," he added.