HRD Minister Smriti Irani on Friday was reminded of her promise to place her head before BSP Supremo Mayawati's feet if the latter was not satisfied by her reply on the suicide of Hyderabad Dalit scholar Rohith Vemula.
Responding to Mayawati's question in Rajya Sabha, Irani said it is incorrect to say there is no member of Dalit community in the inquiry committee constituted to probe Vemula's suicide.
To which Mayawati said: "I am not satisfied with the answer of HRD Minister, the truth is that the inquiry committee has no Dalit member. Will you now keep your word?"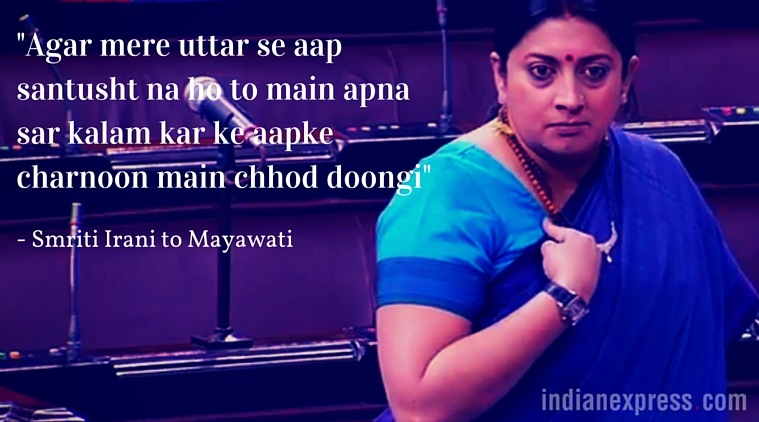 On Wednesday, Irani and Mayawati clashed in the Rajya Sabha after BSP chief repeatedly asked if a member of the Dalit community is on the panel to probe Vemula's death. Irani responded saying: "Mayawati ji, I request, you are a senior member and a woman, you want an answer, I am ready to reply. If you are not satisfied with my answer, I will cut my head and put it in your feet".