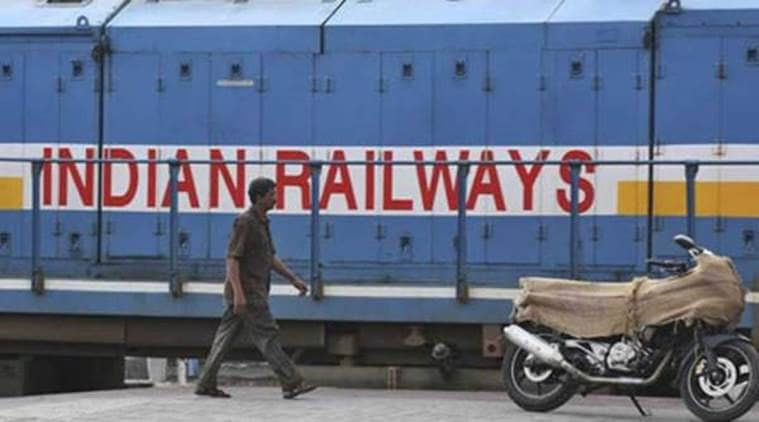 Indian Railways is likely to end this financial year with an operating ratio of 95 per cent and set a target to improve it to 93 per cent in the next fiscal.
Operating ratio is the measure of money spent to earn every Rs 100; the lower the better.
At 95 per cent, this year's operating ratio is a marginal improvement over last year's 96 per cent, as per the Revised Estimates of Budget 2018-19, sources told The Indian Express. The upcoming Budget may also feature the announcement of a financial trajectory for Railways to bring down the operating ratio to a healthy 75 per cent in five years, sources added.
With the merger of the Rail Budget with the General Budget since 2017-18, Railways has stopped announcing its operating ratio numbers publicly, even though it is maintained internally.
Also read | FM Arun Jaitley may tweak tax slabs to encourage savings
Railway Minister Piyush Goyal is learnt to have fixed a target of around 20 per cent reduction in the transporter's working expenses in 2018-19 to achieve a better financial health by the end of next fiscal. The expenses—salaries, pension bill and other working expenditure— generally work out to be in the region of Rs 1.2 lakh crore from total earnings of around Rs 1.8 lakh crore, resulting in strain on the national transporter's financials.
Railways is also expected to target a capital expenditure figure upwards of Rs 1.4 lakh crore– the highest ever– and an earnings estimate of over Rs 1.8 lakh crore, sources said.
Commensurate with the huge plan size, most of which will be financed through borrowings and monetisation of assets, increased targets for construction of new lines, doubling, gauge conversion and renewal over-aged tracks—all highest-ever as annual targets– is also likely to be announced.
Goyal has laid emphasis on electrification of routes and renewal of tracks for safety. While the capital-intensive process of electrification will be funded mostly through institutional financing, the safety upgrade, including renewal of over-aged assets will be funded through the Rashtriya Rail Sanraksha Kosh—Rs 20,000 crore per year for five years—set up in the previous Budget.
Railways contributed Rs 5,000 crore from its revenues as its share towards the fund. Rs 10,000 crore is supposed to come from its share of the Centre's road fund built from diesel cess, while another Rs 5,000 crore is from the general revenues.
📣 The Indian Express is now on Telegram. Click here to join our channel (@indianexpress) and stay updated with the latest headlines
For all the latest Business News, download Indian Express App.
The Indian Express website has been rated GREEN for its credibility and trustworthiness by Newsguard, a global service that rates news sources for their journalistic standards.