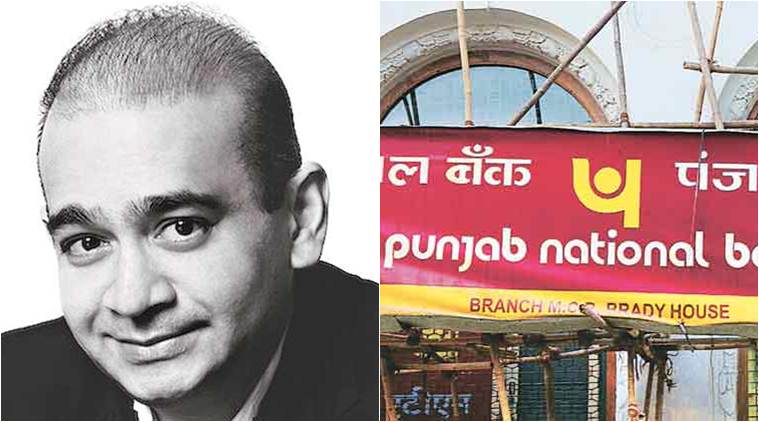 THE SERIOUS Fraud Investigation Office (SFIO) on Wednesday questioned Sunil Mehta, managing director and chief executive officer of Punjab National Bank (PNB), for about six hours in connection with the Rs 12,700 crore fraudulent transactions routed through the bank by the firms of billionaire diamond jeweller Nirav Modi and his maternal uncle Mehul Choksi.
Mehta had been earlier questioned in this case by the CBI on the regulatory processes, checks and balances and auditing schedules in place at PNB to monitor its finances and loans.
On March 6, the SFIO had summoned officials from ICICI Bank and Axis Bank in the case to enquire about the loans and guarantees extended to the firms of Modi and Choksi among other things. On Wednesday, both ICICI Bank and Axis Bank in a regulatory filing said the SFIO questioning will have no material impact on the banks.
Read | PNB fraud: Top bankers get SFIO summons in Nirav Modi-Mehul Choksi case
ICICI Bank said the bank has "no exposure to the Nirav Modi group of companies, nor has the bank issued any Letter of Undertaking; nor has any buyer's credit exposure against LoUs with respect to Nirav Modi group of companies as well as the Gitanjali group of companies."
However, the bank said it is a part of the working capital lender consortium in the Gitanjali group of companies along with several other banks wherein its exposure is not the largest.
Axis Bank in a filing to BSE said that its exposure to the Nirav Modi and Gitanjali groups of companies is "approximately Rs 200 crore". It said while the SFIO has sought information on these accounts, the probe will not have any material impact on the bank.
The SFIO is also expected to call officials of nearly 31 banks that have an exposure to the companies of Modi and Choksi. It is alleged that they got Letters of Undertaking (LoUs) worth Rs 12,636 crore issued in favour of foreign branches of Indian banks based on fraudulent claims. The transactions were carried out from PNB's Brady House branch in Mumbai.
For all the latest Business News, download Indian Express App