State Bank of India, India's leading commercial bank, has asked its employees to follow a dress code, grooming and etiquette guidelines.
In a circular issued on January 6, SBI said, "In order to ensure that an acceptable level of decorum in the workplace is maintained, all employees should adhere to a model dress code." Male employees, besides those who have been issued uniforms, have been asked to dress in smart formals and female employees have been advised to come in formal Indian or western dresses. The bank has a staff strength of 2.69 lakh and over 24,000 branches. The circular provides separate dress codes for senior administrative staff and other administrative or branch level staff but the code for both is largely the same. The bank has asked its employees to avoid "unkempt look" and "practice adequate personal hygiene to keep bad breath and body odour away".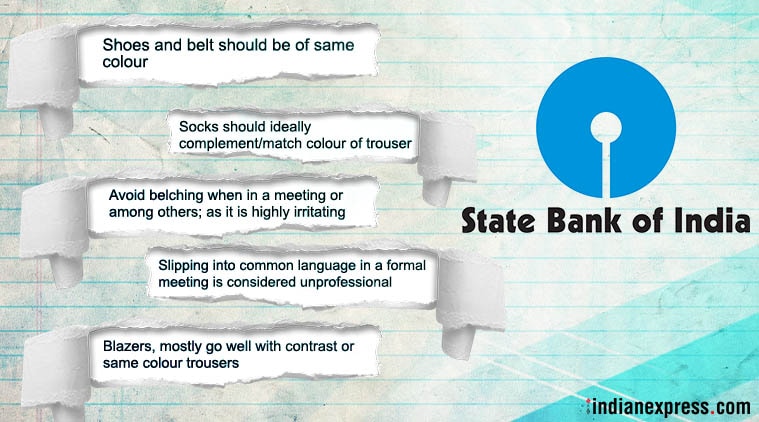 The guidelines also bar the employees from wearing jeans or T-shirts. "Shorts, three-fourths i.e. trousers other than full-length trousers, T-shirts, jeans and sneakers/sports shoes etc. should not be part of attire," the circular said. The SBI circular issued suggestions like same colour of belts and shoes, plain ties on check shirt and printed ties on solid colour shirts, among others. It also asked staff to wear clean shoes and not slippers.