HDFC Bank has increased the fees for savings account holders involving in certain cash transactions. From March 1, the bank has decided to cap third-party transactions at Rs 25,000 a day, reduce the number of free cash transactions at branches to four from five earlier and also raise the fee for non-free transactions by a steep 50 per cent to Rs 150, it said on its website.
The bank earlier allowed cash transactions of up to Rs 50,000 for both withdrawals and deposits per day, an official told PTI, adding the review is only for salary and savings accounts.
Watch what else is in the news
The bank has also capped the free cash transactions at home branches, including deposits and withdrawals at branches at Rs 2 lakh, above which customers will have to pay a minimum of Rs 150 or Rs 5 per thousand. For non-home branches, the free transactions is only Rs 25,000 after which fees set in at the same level, he said.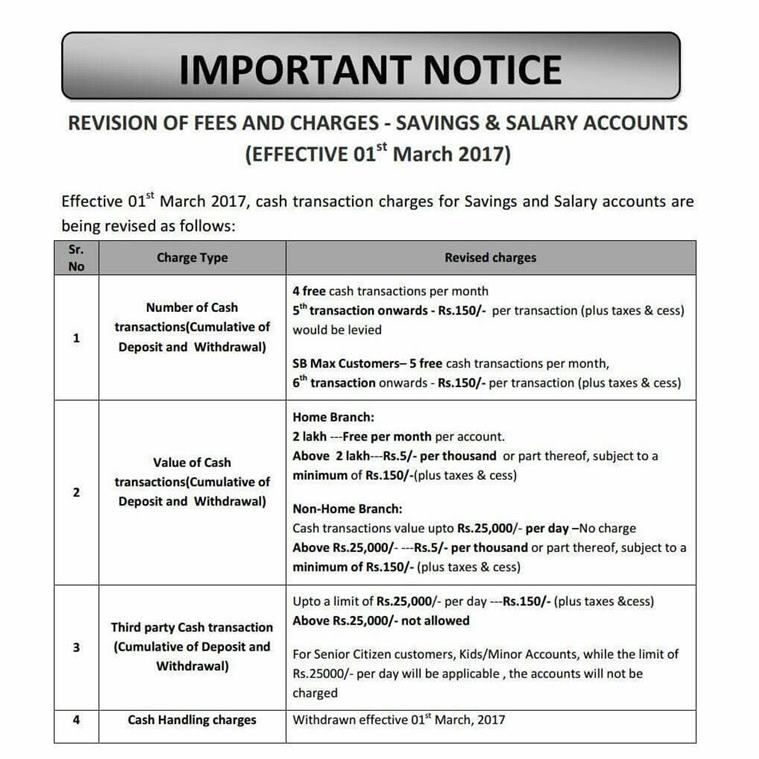 The bank official said the review has been done to discourage usage of cash and push digital transactions, adding that the hiked charges are at par with the industry trend. Its larger peer ICICI Bank's website shows a minimum charge of Rs 150 for more than four cash transactions (deposits and withdrawals) at home branches for savings accounts, similar to what HDFC Bank is proposing.
Axis Bank, the third largest private lender, charges Rs 150, or Rs 5 per thousand, for cash deposits of over Rs 1 lakh per month or from the fifth withdrawal at branches, its website said. A high-level panel led by former Finance Secretary Ratan Watal had called for imposing "nominal charges after a certain limit" for cash transactions.
Working towards a less-cash economy, the Budget 2017- 18 has placed blanket ban on cash transactions above Rs 3 lakh, following the report by the SIT on black money.
(With PTI inputs)