If wealth creation from equity markets is taken as an indicator of voter sentiment, the people of Gujarat could be expected to be happy — they would have benefitted significantly from the 70% rise in the Sensex and Nifty over the last four years. As per data from the Bombay Stock Exchange, Securities and Exchange Board of India (Sebi), and Association of Mutual Funds in India (AMFI), Gujarat, at 54.4 lakh, has the country's second largest population of registered investors (after Maharashtra), and is third (after Maharashtra and Delhi) in terms of investments in equity schemes of mutual funds.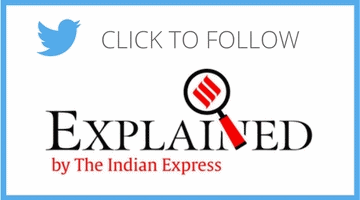 As many as 12 cities from Gujarat are in the list of 75 cities with the highest exposure to mutual funds. And Gujarat is home to over 800 Sebi-registered equity brokers, the fourth highest among all states. (See charts below) Experts say that given the strength of this investor community, the rise in equity markets may well decide the fate of the Assembly election. "Investors who have made wealth would always want status quo on the political front. They know that a defeat for the BJP would lead to disruption, and that the market may not pick up again until 2019. They can be expected to have voted for continuity," said C J George, managing director, Geojit Securities.
While a large share of the population trades directly at stock exchanges (about 9% of the state's 2011 population of 6 crore), the community that invests in equities through mutual funds, too, is huge. According to AMFI data, as of October 2017, Gujarat accounted for Rs 66,800 crore worth of equity assets under management (AUM) — second only to Maharashtra (Rs 2.79 lakh crore) and Delhi (Rs 80,216 crore).
Nor is this investment limited to big cities such as Ahmedabad, Vadodara and Surat. The other cities in the list of 12 from Gujarat in the India list of the top 75, as per MF industry data for September 2017, are Rajkot, Mehsana, Jamnagar, Anand, Bhavnagar, Vapi, Navsari, Valsad and Bharuch. This is a remarkable spread — Maharashtra, by comparison, has only six cities in the top 75 that invest in mutual funds.
BSE data show that of a total 3.69 crore registered investors, Gujarat accounts for 54.4 lakh — almost 15% of the total. Much larger Maharashtra accounts for 82.2 lakh investors. It is also important to note that the pace of investor addition in Gujarat has been faster than in any of the top 10 states in the list. So, while Gujarat saw investor numbers rise by 16.95% over the last year, Maharashtra witnessed a growth of 11.68% and West Bengal, which has the third largest registered investor population of 24.79 lakh, grew at 12.5%. In Uttar Pradesh, Tamil Nadu and Delhi, next in line, the investor base grew by between 9% and 12%. According to BSE data, the registered investor base for the country as a whole grew by 13.1% over the last year.
In the numbers of Sebi-registered equity brokers, Gujarat is fourth after Maharashtra, West Bengal and Delhi. It has more than 825 brokers, while the numbers for the top three are over 1,750, around 1,250, and over 1,050 respectively. A rise in equity markets means more business for the broker community.
Since Narendra Modi was declared the BJP's candidate for Prime Minister in September 2013, the benchmark Sensex has risen 70%. "Gujarat is a state with a developed equity culture, and investors are knowledgeable and educated. Even the Chief Minister of the state has been found involved in equity trading, and that shows how important the performance of equity markets is for the state," said a senior official with a mutual fund who did not wish to be named.
sandeep.singh@expressindia.com
The Indian Express website has been rated GREEN for its credibility and trustworthiness by Newsguard, a global service that rates news sources for their journalistic standards.