Limited edition models have become increasingly popular with car makers in India as they lend a fresh appeal to a manufacturer's existing model line-up. But to make these limited edition cars as appealing as they should be, is a not as easy as it appears.
With the launch of the Vento Konekt, Volkswagen has done a commendable job of launching a limited edition model as it comes loaded with a fair bit of technology that makes it appear quite attractive. And the fact that the limited edition models are priced on par with the standard variants only makes it so much more appealing.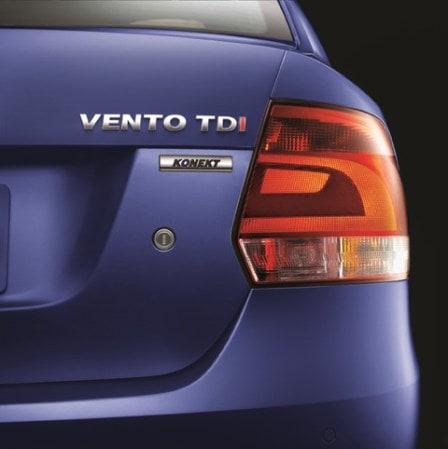 The Volkswagen Vento Konekt comes fitted with a 7inch double-din touchscreen infotainment system that offers satellite navigation loaded with the latest Igo-Navtech maps. The system also has Bluetooth, USB, iPod and iPhone connectivity for users. Rear seat passengers also get their share of technology in this limited edition Volkswagen Vento in the form of a Blaupunkt HD tablet. The dual SIM tab has 3G and WiFi connectivity. It boasts of 16 live TV channels, internet radio, weather updates and social media apps. It can also find the nearest Volkswagen dealer/service centre, make video calls and navigate using google maps.
The VW Vento Konekt also gets leatherette seat covers and 'Konekt' badging on the boot lid and scuff plates.
The Volkswagen Vento Konekt limited edition has been introduced in four variants. Available in the mid level Comfortline and top-end Highline variants of both the petrol and diesel Vento. The petrol Vento Konekt models are priced at Rs. 8.09 lakh and Rs. 8.95 lakh (ex-showroom Delhi) respectively for the Comfortline and Highline variants. The diesel Vento Konekt models are priced at Rs. 9.26 lakh and Rs. 10 lakh (ex-showroom Delhi) for the Comfortline and Highline variants.
"With their fast-paced, active lifestyles, our customers demand seamless, 24×7 connectivity and digital entertainment in their car. The Vento Konekt fully addresses this requirement; the package offers the latest in GPS navigation, Bluetooth telephony and social network connectivity. The Android-powered tablet at the rear also means that dozens of useful apps and games are never more than a click away. We're sure that our customers will quite enjoy the Vento Konekt experience," said, Michael Mayer, Director, Volkswagen Passenger Cars, Volkswagen India.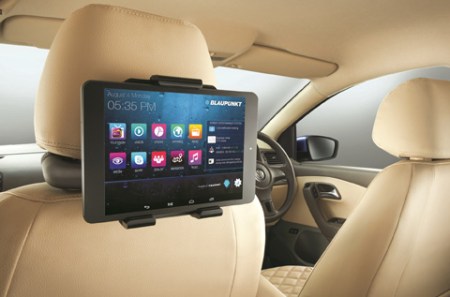 Mechanically the Volkswagen Vento Konekt models remain identical to the standard versions with the petrol being offered with a 1.6 litre engine mated to a five-speed manual gearbox. The automatic version of the Vento is not available in the Konekt edition. The diesel Volkswagen Vento is offered with a 1.6 litre diesel engine that is mated to a five-speed manual gearbox.
Customers making new bookings for the Vento can opt for the Konekt models while bookings made earlier are not eligible for the new limited edition models.
Powered by gaadi.com