LIVERPOOL PHOTOS
July 04, 2020 8:05 am
Manchester City give 'half-hearted' guard of honour to champions Liverpool as former champions did not appear to enjoy the tradition.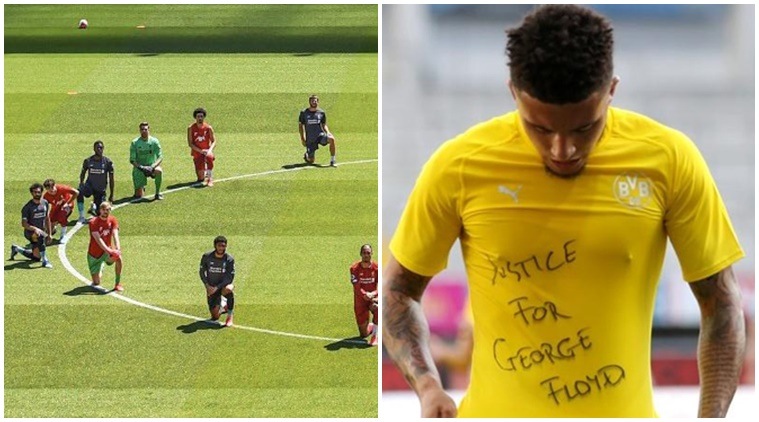 June 03, 2020 8:16 am
From Lewis Hamilton to Liverpool, the sporting world came out in support of #BlackLivesMatter after the killing of George Floyd, an African-American man who died in Minneapolis after a white police officer knelt on his neck.
May 13, 2019 7:26 am
Manchester City successfully defended their English Premier League crown with a 4-1 win over Brighton and Hove Albion. Elsewhere, Liverpool also finished the season with a win – beating Wolves 2-0 – at Anfield.