Result: 1- 8 out of 9 Article found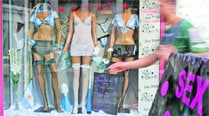 Experts agree that lovemaking isn't too strenuous for otherwise healthy people.
At the Taj Chandigarh,where both cricket teams are staying,chefs draw from recipes from both sides of the border.
Heavy security arrangements have been put in place at the Attari border joint check post (JCP) here in anticipation of the Pakistani cricket fans likely to arrive in the next three days for the March 30 Indo-Pak semi-final World Cup match at Mohali.
Borren says he is proud of his team for putting up a 'brave' performance against title favourites India.
A woman was robbed of valuables worth Rs 11 lakh after she refused to employ her domestic help's friends.
Who better than Chetan Sharma knows how it feels to take a hat-trick in a World Cup match.
Popat Dattu Pawde,a 22-year-old Thane resident,wanted to watch a World Cup match at the Wankhede stadium.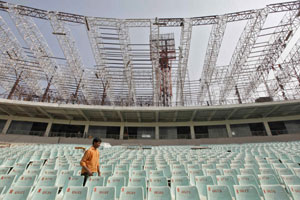 BCCI had urged ICC to reconsider its decision of shifting India-England match from the historic venue.
It will be the first ever World Cup match to be played on a surface partly consisting of artificial grass when Slovenia meet Algeria in a Group C game….