Result: 1- 5 out of 5 Article found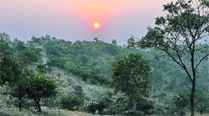 The government resolution notifying the scheme was issued on May 20.
The problem of lal dora has not been solved.
Want to protect your tractor from theft? Chain it to the ground like you do with your cattle. That is the solution that the Haryana Police have to offer to farmers after they have been unable to crack cases of three tractors being stolen in the last one week in Jhajjar district
The second and final phase of voting in the local bodies elections in Tamil Nadu concluded,largely peacefully.
The coalition of convenience is on the verge of falling apart as allies AIADMK,DMDK and Left parties have hit a roadblock over the issue of seat-sharing in the local body elections scheduled for next month.