Result: 1- 5 out of 5 Article found
Muslims have some 3 lakh votes in Varanasi, which were split between the Congress, SP and BSP in earlier elections.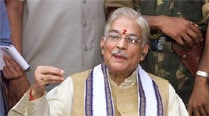 Dismissing talk of any differences within BJP, Joshi said the entire party was united.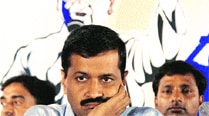 Rai, however, dismissed these claims and said the voters of Varanasi will elect him as he was the only "son of the soil" in the fray.
Wednesday's dramatic surrender of gangster Tribhuvan Singh and his managing to get himself lodged in the Varanasi Central Jail,has made the Lok Sabha election in the holy city sensitive.