Result: 1- 4 out of 4 Article found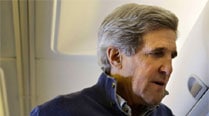 Kerry's speech comes on the eve of his departure to India to attend the India-US Strategic Dialogue.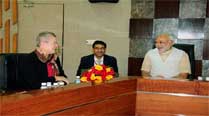 Ending a nine-year boycott, Powell on Thursday met Gujarat Chief Minister Modi in Gandhinagar and said her country looks forward to working closely with the government India chooses after the Lok Sabha elections.
Offer comes months after India decided not to buy F-16 and F-18 fighters from US.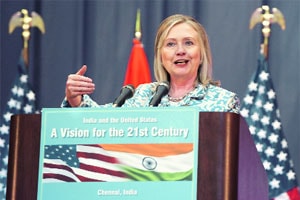 New Delhi should exercise political influence to match its fast-growing economic muscle.