Result: 1- 7 out of 7 Article found
A recent circular by UP DGP to all the district level police chiefs directs them to update the CMO on among others, on the crimes in the district.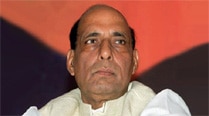 Singh is said to have told Banerjee to take every single incident seriously and nab the culprits immediately.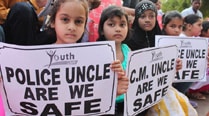 This is the routine every year and that is why police, law and administration exist, said Banerjee.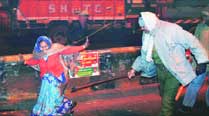 The Commission, including its chairman Justice (retd) KG Balakrishnan, is currently holding a three-day camp in Lucknow.
For the first time in two-and-a-half years,Mukti Nath Mishra,a retired UP police constable,has some hope of finding out why and how his 20-year-old son was killed by Mumbai police in an "encounter"' on June 20,2009,allegedly after a tip-off from the UP police that he was a member of a criminal gang.
Under attack from opposition parties,state police chief Vikram Singh was shunted out and the post was assumed by 1975-batch IPS officer Karamveer Singh.
UP police chief said that the force could not eliminate Ghanshyam Kewat much earlier because it suffered early casualties and in good numbers.