Result: 1- 8 out of 14 Article found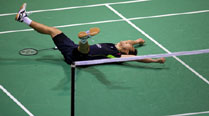 Takuma Ueda's win over Daren Liew gave Japan their maiden Thomas Cup title.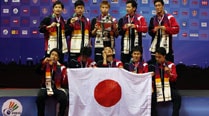 Japan beat Malaysia 3-2 to clinch maiden Thomas Cup title at the Siri Fort Indoor Stadium in New Delhi.
Japanese shuttlers chose the biggest stage in team events to end the decade-long dominance of the Chinese.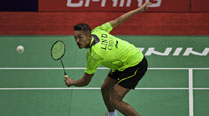 The consolation 3-2 win was the silver lining to India's Thomas Cup campaign.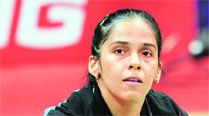 Women crush Canada 5-0 in Uber Cup opener but tougher tests await; Men go down 4-1 to Malaysia in Thomas Cup.
Exasperated at being snubbed at the Indian Badminton League players' auction,Denmark's Mathias Boe
Lee tore a tendon in his ankle during a Thomas Cup match last month leaving Malaysian hopes of a first Olympic gold in tatters.
Czech Open International,Smiling Fish international championship,
P Kashyap and Arvind Bhat starred in a 4-1 routing of Australia as India advanced to the last eight stage of the Thomas Cup Finals.
China's Olympic champion Lin Dan defeated South Korean Park Sung-hwan to help his team top Group A.
Seamlessly,P Kashyap stepped into Chetan Anand's first singles slot during the Asia Zone qualifiers of the Thomas Cup on Thursday.
Indian men's team on Thursday qualified for the finals of Thomas Cup badminton championship to be held in Malaysia after reaching semifinals of the Asia Zone qualifiers.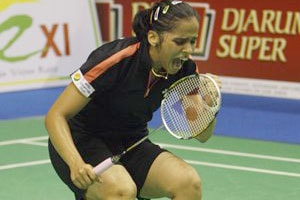 Chetan Anand shepherded the Indian men's team to a 5-0 rout of Cambodia but the women shuttlers went down despite Saina Nehwal's victory.
Popular interest in badminton has piggybacked on Saina Nehwal's success. But at the Thomas Cup and Uber Cup…