Result: 1- 7 out of 7 Article found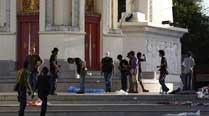 Attack brings the nationwide toll since protests began last November to 27 dead and 800 wounded.
A six-year-old girl has died from bruising to the brain during the protests. Her brother had also died a day before.
Yingluck's opponents are demanding she step aside so an interim, non-elected government can take over.
Four senior Thai red shirt protest leaders were seen in police custody on Thai television after a bloody military offensive to disperse protesters in central Bangkok.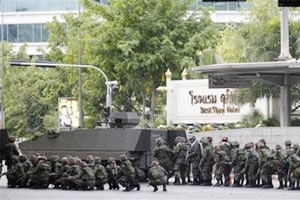 Thailand clamped night time curfew in Bangkok and 23 other provinces as the Army stormed a barricaded protest camp of the Red Shirts.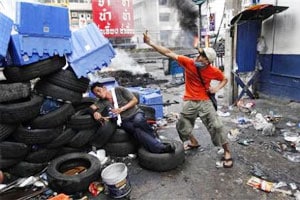 Thousands of protesters in the Thai capital defied a deadline to leave their fortified encampment despite the threat of a crackdown after street clashes that left at least 35 people dead.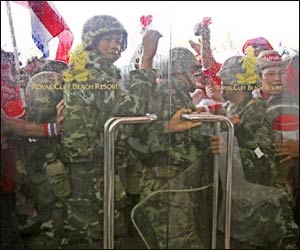 A summit of Asian leaders in Thailand was cancelled after anti-government protesters breached security and swarmed into the media centre.