Result: 1- 7 out of 7 Article found
Person who submits a photo or video which can be used as legal evidence to convict a protester will get a reward of USD 15 .
Thai Army Chief Prayuth Chan-ocha summoned ousted PM Yingluck saying he wanted to restore order in the country.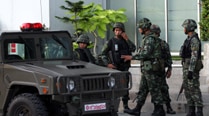 Thai Army Chief cited a 1914 law that gives the authority to intervene during times of crisis.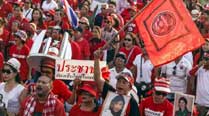 Protests in Thailand reach a crescendo, tense stand-off between government supporters and its protesters continues.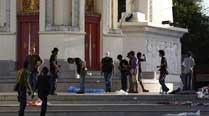 Attack brings the nationwide toll since protests began last November to 27 dead and 800 wounded.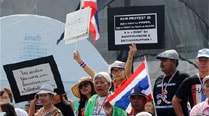 Thai protestors want the government to hand over power to an unelected people's council to implement reforms needed to end corruption.
The violent anti-government protest in Thailand claimed a cop's life and injured 58 others.