Result: 1- 7 out of 7 Article found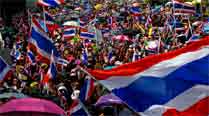 The UNICEF has urged protesters not to take children to rally sites.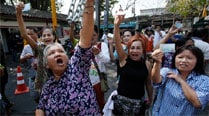 The anti-government protests have already taken a toll on the economy, tourism in particular, with arrivals in Bangkok sharply down.
Thaksin was ousted in a coup in 2006 and lives in Dubai.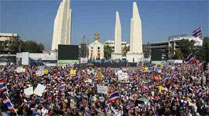 Thailand's Election Commission has said it will talk with caretaker premier Yingluck's party to try to resolve voting issues and find a solution to the current political impasse.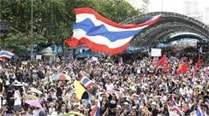 Tarit Pengdith Thursday said any appeal would be invalid as Seghal's deportation was activated under the state of emergency, put into effect by the CMPO.
Thailand's premier lifted a curfew imposed across about one third of the country,in the wake of anti-govt protests,saying the situation was now under control.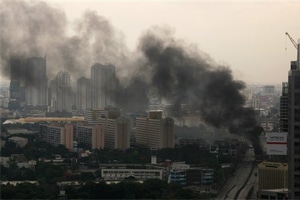 Thailand's leader hinted that a curfew may be imposed on the sprawling metropolis of more than 10 million people.