Result: 1- 6 out of 6 Article found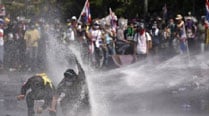 Government supporters, known as "red shirts", have planned a mass rally on Saturday.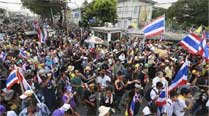 The US expressed concern and called for restraint from violence in the face of mass anti-government demonstrations.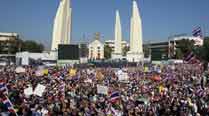 The protesters want an appointed 'people's council' to run the country.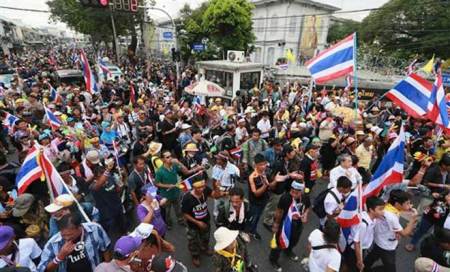 Over 1,500 protesters entered the compound and submitted a letter addressed to the army chief.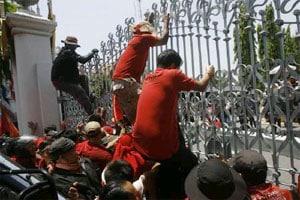 Protesters stormed the grounds of parliament,forcing government ministers to flee by helicopter.
Red-shirted protesters hurled plastic bags filled with gallons of blood into the residential compound of the Thai prime minister,hoping their shock tactics will bring down his government.