Result: 1- 3 out of 3 Article found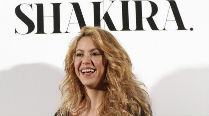 Shakira announced last month she is pregnant with her second child with Spanish soccer star Gerard Pique.
Shakira has confirmed that she is expecting her second child with longtime partner Gerard Pique.
Pop star Shakira and her partner Gerard Pique are reportedly expecting their second child together.