Result: 1- 8 out of 8 Article found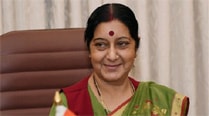 Swaraj added that India's foreign policy has civilisational roots and heritage, and is based on the principled pursuit of our national interests.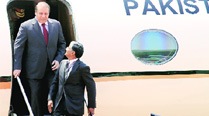 Special menus to musical tributes, hotels roll out the red carpet.
It would then be easier for them to locate the kids and rehabilitate them,said Chophel.
On the second day of the 12th apex body international meet of South Asian Association for Regional Cooperation (SAARC) engineers' forum delegates exchanged the technical know-how and expertise
He said,these are cancers that can only be removed from our region if we act in concert.
At a two-day consultation here,health ministers and senior officials from 11 SAARC nations emphasised on the need to improve routine immunisation services.
It is but natural for shades of blue to dominate the palette of this exhibition. The artwork,after all,is an outcome of hours spent by a group of 32 artists from SAARC nations,near the Puducherry beach…
Marking a shift from its earlier position of staying within the United Nations Framework Convention on Climate Changes,India now appears…