Result: 1- 6 out of 6 Article found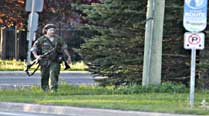 Authorities had named the 24-year-old Bourque as their suspect after the shootings Wednesday evening in the northwest area of the city.
Karigar was allegedly involved in trying to secure contract for a firm that developed facial-recognition Tech.
…The RCMP (Royal Canadian Mounted Police) were reluctant to share evidence.
The police have arrested a man at Toronto's Pearson airport who they said was planning to travel to Somalia to join a terror group.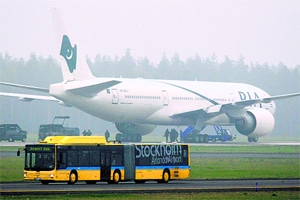 Swedish police evacuated 273 people from a Pakistan International Airlines jet diverted to Stockholm due to a bomb alert on Saturday and briefly detained a passenger,officials said.
Much awaited public inquiry report on the deadly 1985 Kanishka bombing is expected to be highly critical of the Royal Canadian Mounted Police.