Result: 1- 8 out of 9 Article found
Kesar received two wounds, on the right shoulder and the other on the left leg. A case of attempt to murder has been registered under the Arms Act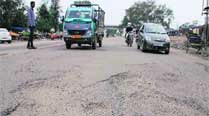 Punjab Mandi Board is yet to approve a budget of Rs 4 crore for renovating roads in the varsity.
The employees of Public works department – an old department formed before Independence – are in panic these days
Inclement weather,including strong winds,during the last phase of the ripening of the crop has led to a dip in the wheat yield in Punjab this year.
Riding on an expected bumper crop,the wheat procurement in Punjab has gained momentum with government and private agencies already procuring more than 3.65 lakh tonnes during the ongoing Rabi marketing season.
Ahead of the state assembly elections,the Punjab government,aided by favourable weather,has managed to avoid discontent among farmers in the crucial poll months by its timely procurement and lifting of grain from mandis across the state.
The Punjab Government is now saving around 10 to 15 per cent of its finances with the introduction of e-tendering process in its departments since last year.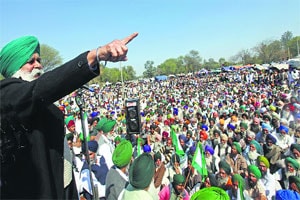 Farmers from across Punjab turned their nationwide protest into a victory march in Mohali.
Paddy arrivals and procurement in the grain markets of both Punjab and Haryana are turning out to be lower than last year's record highs. Even the daily arrivals at the markets have decreased drastically.