Result: 1- 8 out of 15 Article found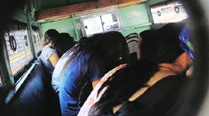 Hookah, liquor were being served in the restaurant running without permit, say cops; local police not kept in the loop fearing info leak.
According to police sources, the raid was conducted to nab chain-snatchers believed to be of Iranian origins and living in the area.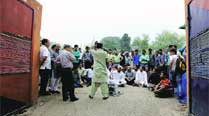 Both youths released late at night, police say will call them again if needed.
A police team was also dispatched to Tajinder's native village in Panipat, but to no avail, it is learnt.
The Gurgaon police continued its crackdown on pubs and hookah bars in the city as they raided a Hookah bar in Sector -14 and closed it down on Tuesday for functioning illegally for months.
Two employees of a chit fund group,Rose Valley,were arrested and its offices were closed down following a police raid
Since last year,gutkha is banned in 17 states and two union territories.
The police raid at LIV lounge and bar on Saturday,in which 110-120 guests were rounded up,was a major jolt for Mumbai's party-lovers.
Sixteen after two sisters were detained on "suspicion of being involved in prostitution" under the Prevention of Immoral Trafficking Act during a police raid at a restaurant,they were released by the Special PITA court on Wednesday.
Protesters hurled stones,firebombs and threw back tear gas canisters fired by black-clad police.
Six members of a dalit family were rescued from the clutches of their abducters from Eknar village in Bihar's Nawada district.
A gang of drug peddlers,operating for some time from Panchkula,was busted today in a police raid.
Acting on specific information,Bihar police raided Sojanna village and arrested three maoists.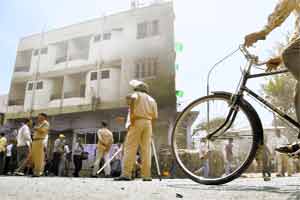 Residents of Gomtipur in Ahmedabad on Sunday torched a guest house and vehicles parked outside the building and pelted stones,alleging a prostitution racket was being run from the premises.
Two policemen were suspended after a man died of cardiac arrest following alleged harassment during a police raid at his Safdarganj area residence in Barabanki district on Sunday.