Result: 1- 8 out of 15 Article found
Mirapur, though in Muzaffarnagar district, is one of Assembly segments that constitute the Bijnore Lok Sabha seat.
The girl's body was highly decomposed and acid had been poured on her face in an apparent bid to conceal her identity.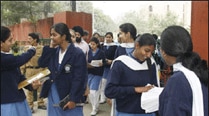 The Board has established 117 centres for conducting exams in the two districts.
He also said that distress sale of properties was not the answer.
On the day Chief Minister Akhilesh Yadav visited riot-affected areas of Muzaffarnagar district,the Uttar Pradesh government Sunday suspended IPS officer Subhash Chandra Dubey,who was the police chief of the district when the riots broke out
Kamal Saksena,Secretary (Home),said Dubey had been suspended for "failing to control the riots in time".
Sharad Yadav reiterated his demand that Prime Minister Manmohan Singh convene a meeting of the National Integration Council to take stock of the situation.
One of the two epicentres of violence on Sunday in Muzaffarnagar district,a part of Kutba village,has turned into ghost village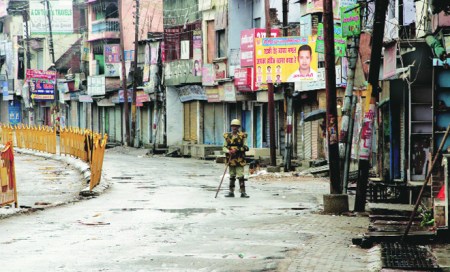 Shamshad Khan and his family were attempting to flee the village anticipating just this when they were waylaid.
Kadir Rana,Noor Saleem Rana and Jameel Ahmed face action
A jawan allegedly committed suicide by shooting himself with his service rifle inside the IMA campus,Dehradun,on Monday.
In yet another incident of honour killing,a man slit the throat of his teenage daughter after she had eloped with a Dalit youth.
A police constable returning to the barracks after his shift was stabbed to death,allegedly by men he accosted while they were trying to break into a parked car.
Now comes the more bizarre part: he 'willingly' impersonated the actual convict — his brother-in-law Raj Kumar.
The Muzaffarnagar police on Saturday found body of 10-year-old boy hanging under mysterious circumstances in the bathroom of his house in Rampuram locality of Muzaffarnagar district.