Result: 1- 3 out of 3 Article found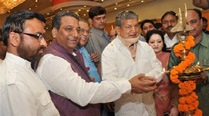 AICM discussed issues relating to solid waste management, water treatment and sewage treatment.
Citizens are being educated on how to monitor quality of services offered by the government.
The group of councillors who had gone on a study tour to Chennai-Puducherry submitted their report in the House of the Municipal Corporation,almost two months after they returned from the trip.