Result: 1- 5 out of 5 Article found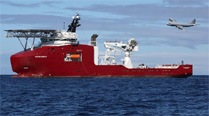 14 planes and 13 ships were looking for floating debris across the 57,900 square kilometer (22,300 square mile) search zone,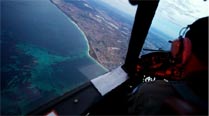 Malaysia Airlines Flight 370 carrying 239 people went missing March 8 on a trip from Kuala Lumpur, setting off one of aviation's biggest mysteries.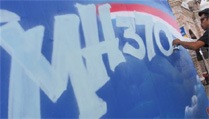 The search is now centred on an area approximately 2,261 kilometres (1,405 miles) northwest of that city.
Flight MH370 vanished from civilian radar screens early on March 8, less than an hour after taking off from Kuala Lumpur on a scheduled flight to Beijing.
Lanka said request has been granted for aircraft from Malaysia, US, Australia and New Zealand.