Result: 1- 4 out of 4 Article found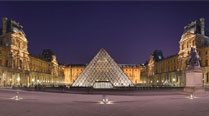 To establish their supremacy, French kings wanted control over nature too.
Americans see everything big, from them I learnt about how important it is to design industrial products for mass scale manufacture.
They described unveiling the image during a meeting of the American Chemical Society.
The work is owned by the French government and hangs in the Louvre museum in Paris.