Result: 1- 8 out of 15 Article found
Khalistan Liberation Force terrorist Bhullar was awarded death penalty for triggering a bomb blast in Delhi in September 1993.
The bench suggested to senior advcoate K T S Tulsi, who appeared for Navneet, that he would have to show 'gross miscarriage of justice' while arguing on the curative petition.
Gurdaspur : 'Gang tasked to target Shiv Sena leader'
The Supreme Court has dismissed Khalistan Liberation Force (KLF) terrorist Devinderpal Singh Bhullar's review petition against its refusal to commute his death penalty to life term
Bhullar has been on death row since his clemency petition was rejected in 2011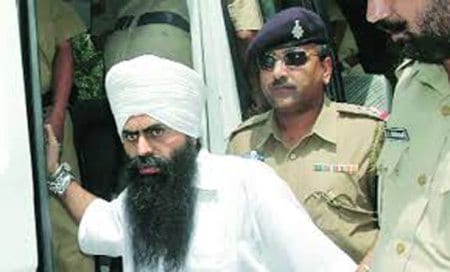 The convict had sought a commutation on ground of delay by government in deciding mercy plea.
Khalistan Liberation Force terrorist Devinderpal Singh Bhullar failed to get an urgent stay on his execution as the Supreme Court on Tuesday chose not to restrain authorities from executing his death penalty till his review petition was decided.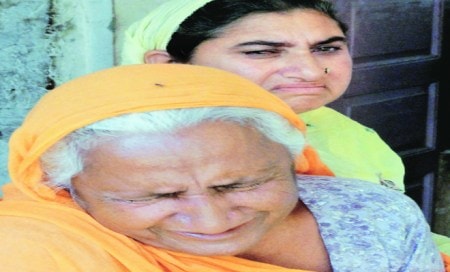 Delay can't be reason to commute: SC; decision may affect 16 others
Bhullar was awarded death penalty for triggering a bomb blast in Sept,1993,killing 9 people.
The Supreme Court will on Friday deliver its much-awaited verdict on whether death sentence of a prisoner should be commuted to life term because of inordinate delay in executing him or her.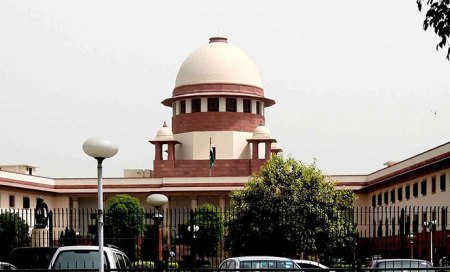 SC to decide whether death sentence should be commuted to life term due to delay in execution.
Death-row convict Devender Pal Singh Bhullar,whose mercy plea was rejected by President in a terror attack case leading to protests from parties in Punjab,is "mentally unstable" and is undergoing psychological treatment at a hospital for last seven months,officials and doctors said o Monday.
The three alleged militants were wanted by the Punjab police after they fled to Malaysia. Two of them had fled India in 2003 and one last year.
The Ludhiana rural police has arrested Kuldip Singh alias Kaddu on Tuesday morning for firing at some people in Sudhar.
Former militant Davinderpal Singh Bhullar has been shifted to a mental asylum in New Delhi.