Result: 1- 8 out of 8 Article found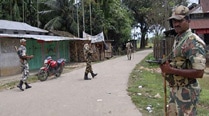 Both the explosions occurred within 500 metres from Kangla where the march past and celebrations were being held, the sources said.
PLA publicity secretary said they would carry out similar attacks in different parts of the state.
The Delhi Police Friday claimed to have arrested the suspected leader of Kangleipak Communist Party (MC),a militant outfit based out of Manipur
The Manipur Congress finds another cause for worry ahead of the January 28 Assembly elections.
2 pen drives,2 driving licenses,3 mobile handsets and a cash of Rs 6000 were recovered.
The Special Cell of the Delhi Police has arrested two suspected Manipuri militants belonging to the banned Manipur-based Kangleipak Communist Party from the Capital.
MHA-backed training ensures several get jobs with Tata,an LG vendor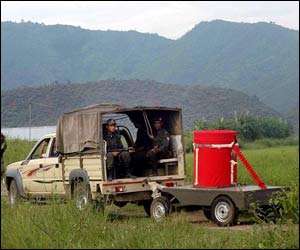 Militant outfit Kangleipak Communist Party – Military Council claimed responsibility for planting the car bomb at Raj Bhavan in Imphal.