Result: 1- 8 out of 14 Article found
"I was a Ph.D in the Congress but I was not considered for even the post of a lecturer or Reader (in the UPA government)."
Given the timing of his shift to the BJP, Pal has left the government no chance to withdraw the announcement.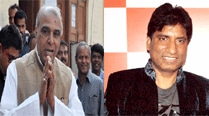 Rajnath Singh, while handing over membership slip to Pal, said he has quit his primary membership of Congress as well as the Lok Sabha seat.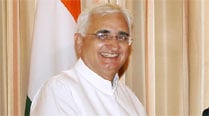 After Pal left the party alleging that there was no respect for seniors under the new leadership, Khurshid had reportedly called him "greedy'.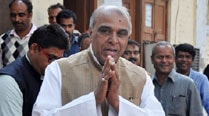 Pal said he would contest the Lok Sabha elections from Domariyaganj and is in talks with more than one political party.
Singh is learnt to be upset on the way NMDC is being managed with its profitability dipping complaints.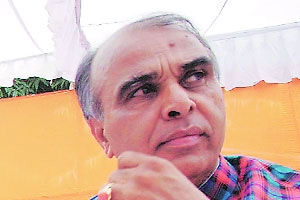 Still smarting from Mamata's anti-people jibe,Congress is virtually egging TC to leave.
The five other winning MLAs are from the Assembly segments falling within the five Lok Sabha constituencies of Ratna Singh,Sriprakash Jaiswal,Kamal Kishore,Harsh Vardhan and R P N Singh.
The dharna and the arrest of Rahul Gandhi at Bhatta Parsaul in greater Noida described as "mean theatrics" by Chief Minister Mayawati has suddenly revived the land acquisition issue in UP politics.
The detention of AICC General Secretary Rahul Gandhi on Wednesday night seems to have caused a stir in the Congress party and the party workers have been holding agitations across the state on their own.
Digvijay Singh,who is in charge of UP,faced criticism from state Congress leaders on Sunday.
The Congress Member of Parliament from Domariyaganj,Jagdambika Pal,filed a complaint on Monday with the state election commission alleging that BSP supporters kidnapped proposers of a candidate — Sadhana Chaudhary — from the collectorate premises in Sidharthnagar district on Sunday.
Congress leader Jagdambika Pal,defending the then Congress government at the Centre,said,"How could the Centre…
Jagdambika Pal,who was the chief minister of Uttar Pradesh for just 24 hours,is now a Lok Sabha MP.