Result: 1- 8 out of 15 Article found
The 121 constituencies included the Maoist-affected areas of Giridih, Hazaribagh and Khunti in Jharkhand, Kanker, Mahsamund and Rajnandgaon in Chhattisgarh, Jehanabad and Munger in Bihar, and Nabrangpur in Orissa.
According to reports,the maximum number of IEDs (11) were found in Dantewada,followed by Bijapur and Kanker.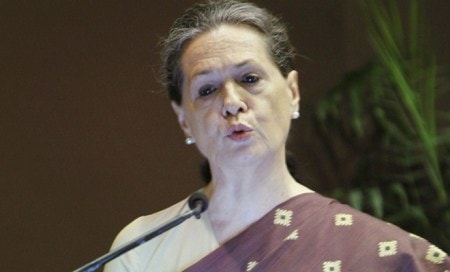 The IEDs were recovered at the same spot where Naxalites had in 2010 killed 76 security personnel.
Bhatkal is suspected to have undergone training to make IEDs using hydrogen peroxide and acetone.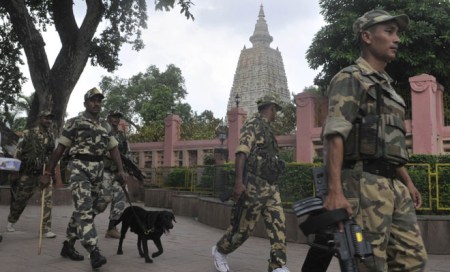 Three of the 13 IEDs planted at the temple complex on July 7 did not explode.
The Central Reserved Police Force's (CRPF) Institute of IED Management in Talegaon has developed prototypes of the IEDs used in the terror strikes in the country and abroad.
The investigators are at a dead on several aspects of the improvised explosive devices (IEDs) used for the twin blasts in Dilsukhnagar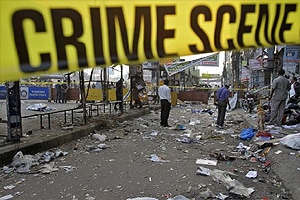 The supply of RDX that could be traced back to the neighbouring country dried up.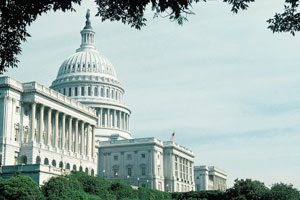 $700 mn military aid is freezed until Pak shows progress in stemming flow of IEDs into Afghanistan.
The laser has the sensitivity and selectivity to cover large areas and detect improvised explosive devices.
Ammonium nitrate is a key ingredient of IEDs being used by terrorists in Af-Pak region.
Suspected militants had planted three IEDs along LoC near Kangri post in Poonch district.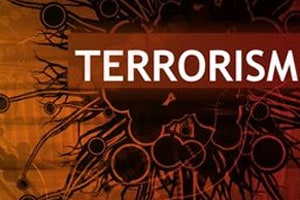 'This group posed a real and serious threat to the citizens of the national capital region'
India said international community should remain engaged in Afghan for security,as any development in the war-ravaged country would have an 'impact' on it.
Three powerful improvised explosive devices (IEDs),suspected to have been planted by Naxals,were on Wednesday found embedded by CRPF on Gangaloor road in Bijapur….