Result: 1- 8 out of 13 Article found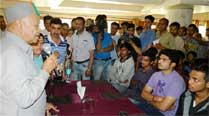 The government had also set-up a high-level inquiry into the tragedy.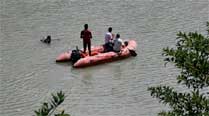 'Families argue that the search should be carried out deep. Collector and the administration people say it is not easy to carry deep search,' Telangan HM said.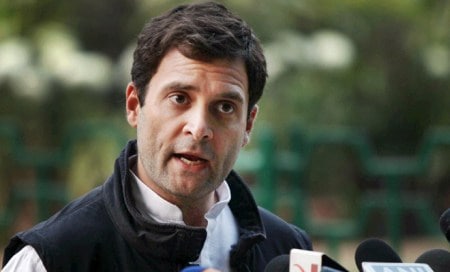 Rahul called them to Delhi for a review of the functioning of the government.
The Himachal government on Saturday did a complete U-turn.
In a complete turnaround on the raging controversy between the Army and the Himachal government over the Annandale ground,the state BJP unit on Thursday washed its hands off from the row,claiming that neither had the government formulated any plan for a multi-purpose sports stadium at the site nor had it ever backed a "signature campaign" for the ground.
The report of the CAG,tabled in the state Assembly on Friday,pointed towards the poor health of the state's finances with liabilities exceeding by 46 per cent in the past four years — from Rs 18,071 crore in 2006-07 to Rs 26,415 in 2010-11.
The Himachal government was put on the backfoot on Thursday with the Opposition raising several allegations of corruption in the state Assembly.
Acting tough on the cement companies in the state,the Himachal government on Sunday directed them to immediately cut prices ,failing which all incentives will be withdrawn.
The Himachal government today assured full justice to the families affected by mob violence at Paonta,which later took the colour of caste violence,resulting in three deaths and burning of some houses of persons belonging to the Dalit community.
Terming it a "sort of whitewash inquiry",the three-judge (Gokhale) Committee has expressed shock and raised doubts over the inquiry conducted by the Himachal Pradesh government into the alleged irregularities committed in purchase of land in Solan by Justice (Retd) Nirmal Yadav and her family members.
In order to end the peculiar situation arising in two medical college of the state in Kangra and Shimla.
Former Congress minister and MLA GS Bali took the Himachal government to task for making contradictory statements on the 17th Karmapa Ogyen Trinley Dorje's position.
Two innovative schemes of the Himachal government for facilitating environment protection and governance — Polythene Hatao.