Result: 1- 8 out of 8 Article found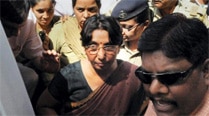 The trial court had in August 2012 awarded life imprisonment to Kodnani, Bajrang Dal leader Babu Bajrangi and 29 others for Naroda Patiya incident.
Kodnani has filed the petition challenging the February 8 order of the Gujarat High Court.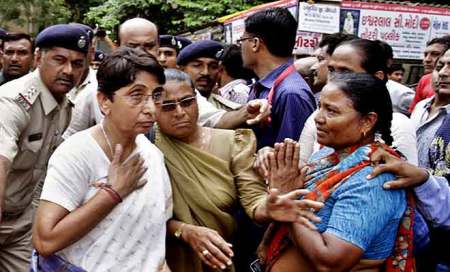 A special court in Ahmedabad had sentenced Kodnani to 28 years in jail.
The report,titled 'Country Reports on Human Rights Practices for 2012′ released by US State Deptt.
Essar Oil today expressed surprise and disappointment at Gujarat government decision to attach its bank acounts saying the company intends to pay Rs 6,169 crore sales tax dues.
More than three weeks after hundreds of textile mill workers in Gujarat resorted to strikes demanding a hike in their wages,the state government on Tuesday stepped in to look into their demands.
Most of the victims are children up to 15 years of age,NHRC says quoting reports.
Officer approached CAT early this month challenging Gujarat government's charge sheet of August 13.