Result: 1- 8 out of 11 Article found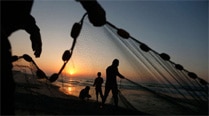 The Pakistani boat tried to escape towards the shallow waters but keeled over while speeding and capsized.
Cabinet Secretary Ajit Seth reviewed the pace of development and construction of vital roads along the Gujarat coast.
The onset of south-west monsoon in Mumbai may be delayed further as conditions,that looked favourable on Thursday,weakened on Friday.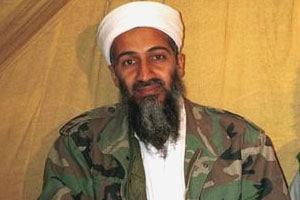 A Californian adventurer claims he has found the body of Osama bin Laden 200 miles off Surat.
Seizure of nearly 25 tonnes of red sandalwood by Kutch police from private godowns this weekend has once again highlighted how Gujarat coast remains a haven for smugglers even as investigations into most such cases have hit a dead-end.
The Navy launched an extensive search operation off the Gujarat coast after a piracy alarm was sounded by a Liberian flagged tanker on Wednesday evening
The Kandla Port Trust today said it would construct three new berths through public private partnership to meet the growing traffic demand of the Gujarat coast.
Fishermen have been advised not to venture into the sea as the condition would be rough along north Gujarat coast.
The sea will be very rough along and off Maharashtra and South Gujarat Coast and fishermen have been warned against venturing into the sea.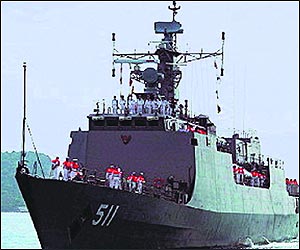 After completing "Operation Raksha" and "Operation Khoj" the Navy and the Coast Guard are gearing up for another large-scale exercise off the Gujarat coast.
The Border Security Force (BSF) will soon get its first set of Quick Reaction Teams (QRTs) of specially trained marine commandos to guard the sensitive creek region across the state…..