Result: 1- 8 out of 11 Article found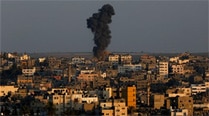 Last month, many international airlines briefly suspended flights into Tel Aviv.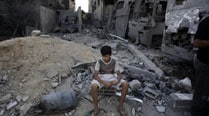 The death of the Palestinian teen sparked rioting and helped unleash the conflict under way between Israel and Hamas.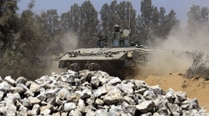 The resumption of hostilities shattered nearly three days of calm over the skies of Gaza and southern Israel.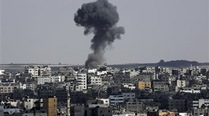 The truce which began just after midnight was the fruit of days of Egyptian-brokered mediation.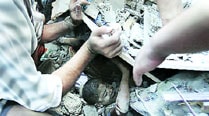 Al-Masri insisted fighters are "in good shape" despite the nearly monthlong war.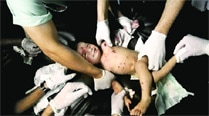 As Israeli airstrikes pound Gaza, doctors at Shifa, its largest hospital, fight another battle — dealing with waves of patients while handling a crippling shortage of essential supplies.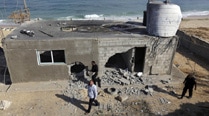 The attacks struck training grounds used by Palestinian militants, leaving two people lightly injured.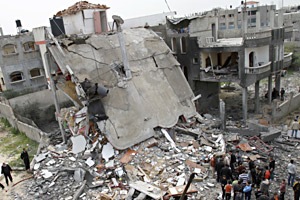 Israeli military confirms raid,saying it targeted terrorist cell that was preparing to fire rockets.
Ismail Haniyeh told reporters that such allegations are lies meant to prepare the ground for future Israeli attacks on Gaza.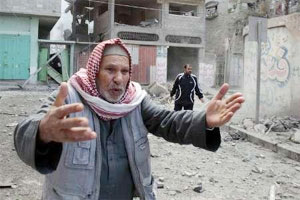 Israeli planes and helicopters mounted at least seven missile attacks on the Hamas-ruled Gaza Strip on Friday,destroying what a military spokesman described as Palestinian munitions sites.
Israel's chief negotiator will go to Egypt for "decisive" talks on a cease-fire with Hamas,officials said Tuesday…