Result: 1- 5 out of 5 Article found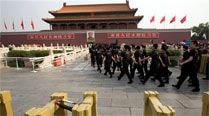 Five people, including the three who were stated to be suicide attackers, were killed and 40 others injured.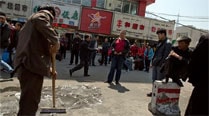 Article in state-run Global Times says group directed attacks from Pakistan's tribal areas
China Thursday said the al-Qaeda linked East Turkistan Islamic Movement.
Attacks by the East Turkistan Islamic Movement has claimed 22 lives in the last two days in Xinjiang.
Chinese media pointed a rare finger at Pakistan's terror camps for the recent attacks in Xinjiang.