Result: 1- 8 out of 14 Article found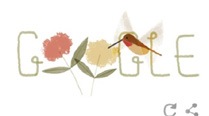 The doodle features pufferfish, Japanese macaque – an species of monkey – hummingbird, chameleon and a dung beetle.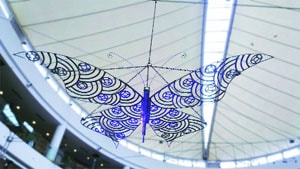 Not much thought goes into tossing soft drink cans into a mall's dustbin.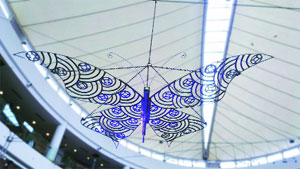 Not much thought goes into tossing soft drink cans into a mall's dustbin.
Young people associated with environment group Association for Leadership,Education,Research and Training (ALERT) headed by Vasundhara Chavan volunteered to take off advertisements nailed into trees to observe Earth Day on April 22.
To boost the fight against pollution in residential areas,real estate portal,CommonFloor.com will organise a forum on preserving and carefully utilising the five elements of nature earth,air,water,sky and fire in housing societies.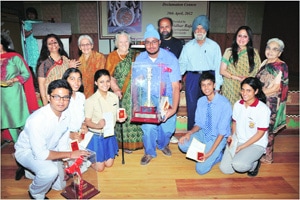 The 46th Gowardhan Dass Declamation Contest was held at Springdales School,Pusa Road on Thursday,April 20,2012.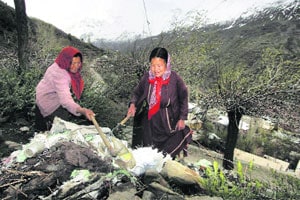 Adding a value to waste polythenes — the biggest source of pollution in the hills and urban towns — Himachal Pradesh launched an innovative scheme on Thursday to buy back plastic waste from the public for its use in the construction of roads.
On the 40th anniversary of Earth Day,is the middle-aged green movement ready to be revived by some iconoclastic young Turqs?
So strong was the anti-business sentiment for the first Earth Day in 1970 that organisers took no money from corporations and held teach-ins "to challenge corporate and government leaders".
On Earth Day on Thursday,various programmes were held in the city,including the launch of a workshop for repair and maintenance of renewable energy equipment.
Earth Day was celebrated in Panjab University by 'Dhara – The Green Earth',the environment society of the Department of Environment and Vocational Studies. Students in large numbers…
To celebrate the Earth Day on April 22,Ryan International School,Ludhiana,has decided to hold a three-day international children film festival,starting from April 21.
Various schools celebrated the Earth Day by planting saplings and organising environmental awareness programmes besides pledging to save it,on Wednesday.
NASA plans to broadcast high-definition images of the planet taken from the International Space Station on Earth Day.