Result: 1- 5 out of 5 Article found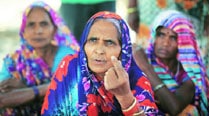 There are 1.25 crore women voters for the final phase of the polls in Uttar Pradesh on Monday on May 12.
A Bench led by Justice R M Lodha took note of a petition that cited 20 cases of rape reported in Haryana in October 2012 alone.
A community radio started by Dalit women in Medak district talks about local issues
Madhuri Singh helps Dalit women gain economic freedom by organisng them in self-help groups
Caste conflict in rural Orissa raised its ugly head once again after villagers in coastal Kendrapara district on Wednesday stopped midday meal at a government primary school….