Result: 1- 8 out of 15 Article found
M Veerappa Moily, one of only three Congress ministers to retain their Lok Sabha seats, assesses the reasons for the party's poor performance: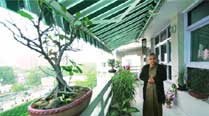 According to rules, former ministers can stay in official residences free of cost for 15 days after demitting office.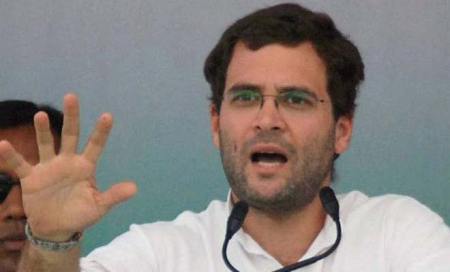 Rahul said his entire focus is on making a worker stronger and letting his voice be heard in Delhi.
The ongoing feud between NCP and Congress ministers under whose purview fall two critical infrastructure agencies,MSRDC and MMRDA respectively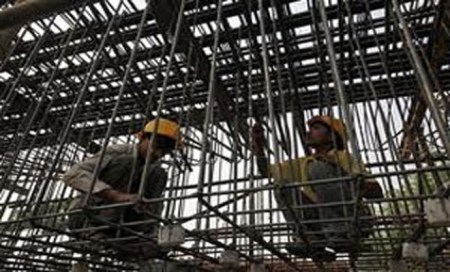 At one point of time,the MMRDA and MSRDC were both eying the 22-km MTHL for execution
Whatever new role the party assigns me I will perform that to the best of my ability: Joshi
Maken was asked to hand over his resignation late in the evening
A Group of Ministers (GoM) — set up to decide on the income ceiling for exclusion under the "creamy layer" criteria — has proposed that those with an annual income of more than Rs 6 lakh
With the six Trinamool Congress ministers resigning from the Union cabinet in New Delhi,the West Bengal Pradesh Congress Committee today announced that the six Congress ministers in the TMC-led government in West Bengal will resign on Saturday.
Congress has two cabinet ministers and four ministers of state in the state government.
The six Congress ministers in the Mamata Banerjee government skipped a state Cabinet meeting chaired by her
Senior BJP leader L K Advani demanded that the role of senior Congress ministers in the recent series of scams be probed as the corruption was not only an affair of the allies.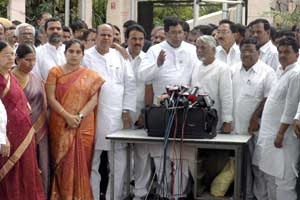 Fast began in Hyderabad,with seven MPs,three ministers,14 MLAs and two MLCs taking part in it.
Calls from Congress ministers at the Centre on behalf of the party high command may have forced DMK chief to seal the fate of Raja.
Munshiram's phone rang often. As he sat outside Congress Leader Krishna Tirath's house on Thursday evening,the day she took oath as Minister of State,the 86-year-old remembered a day in 1984.