Result: 1- 8 out of 8 Article found
The backdrops specially prepared for the occasion will have Indian National Congress emblazoned and depiction of the Hand symbol.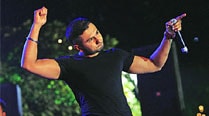 Sources close to Maken clarified that Honey Singh extended support to the Congress candidate 'at an individual level'.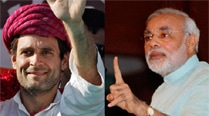 In Arunachal Pradesh, the BJP is looking at wresting both seats from the Congress.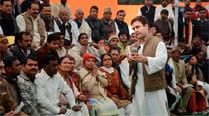 Rahul separately met AICC delegates from each state and sought to learn of the issues which are likely to be prominent for the Lok Sabha polls.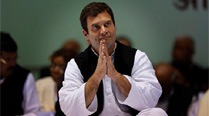 Combative Rahul slams polarising ideology; Sonia sounds caution: people in villages asking for more.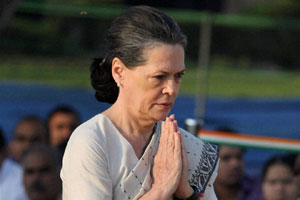 Her speech,kicking off Congress campaign,lacked the zing that Modi gives to waiting crowds.
Cong chief ignores Modi's tirade about her foreign travels,says Cong helped Gujarat prosper.
Hitting out at SP and BSP,Jaitley alleged corruption,and 'goondaraj' were high points during their regimes.