Result: 1- 5 out of 5 Article found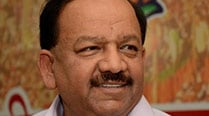 Sanjiv Chaturvedi was removed from his post with the ministry citing no reason for the decision.
The first intervention was in January 2008 when the President quashed the suspension order of the officer.
The BJP's Delhi unit president,Vijender Gupta,on Monday alleged that provisional certificates given to unauthorised colonies by the city government did not benefit the residents.
A number of UP cadre IPS officers on central deputation — of ADG,IG,DIG and SP ranks — are believed to be coming back to their home cadre after receiving a signal from the top officials in the newly-formed government.
The informants will have to provide complete details,including evidence that will be thoroughly verified by the Vigilance Division.