Result: 1- 8 out of 12 Article found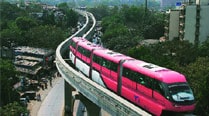 Even as the Chembur-Wadala monorail is hailed as the country's first and was launched with much ado, with the state projecting it as a major achievement, the city's development authority's efforts to attract companies for advertising on the monorail's premises have so far drawn a blank. Not a single company advertised on the monorail pillars […]
Work on the second phase is still underway and is expected to be complete in 1-1.5 years.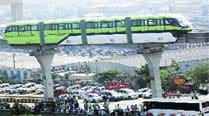 However, this clientele is unable to use the monorail for their daily commute due to security concerns.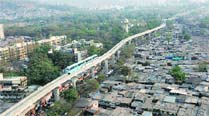 CM flags off inaugural run from Wadala to Chembur, people rush for the first trip.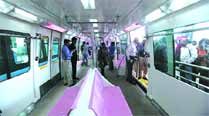 UPS Madan, metropolitan commissioner, MMRDA, said, "We will start installing the escalators at the stations in around four months. It will take nearly six months to cover all the stations."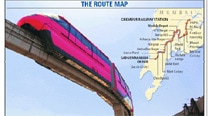 With final safety certificate in, state will decide date of commissioning
The city's development authority is confident that the much-delayed Chembur-Wadala monorail will at least be opened to public this December.
The consortium working on the Chembur-Wadala monorail will,over the next week,conduct tests to check its electrical functions.
EVEN as the Chembur-Wadala monorail is scheduled to be commissioned this year,the second phase of the corridor from Wadala to Jacob Circle still faces hurdles,with the city's development authority not in a position to complete the piling work before monsoon.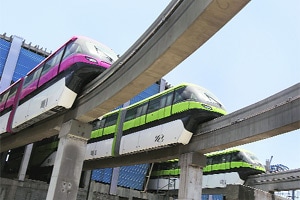 It would seem the blue,pink and green monorail rakes should sail smoothly over elevated beams but in reality,the monorail ride is a bumpy one,as of now.
Even as the Chembur-Wadala monorail will not be ready for public by January as promised by the development authority,its 8.3-km line is scheduled to start test runs by November.
Even as the city has been struggling to strengthen its transport-related infrastructure,there have been at least ten accidents at construction sites of major infrastructure projects over the past five years,killing seven persons,mostly construction workers.