Result: 1- 8 out of 10 Article found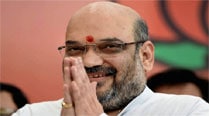 Shah said it was the duty of the MPs to ensure the victory of BJP nominees in the Assembly polls and bypolls.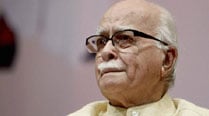 Former Deputy Prime Minister was deprived of a room in Parliament House which he was occupying for last 10 years as NDA working chairman.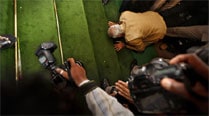 I am a very optimistic man and only an optimistic man can bring optimism in the country, says Narendra Modi.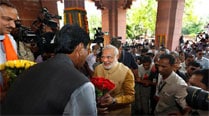 The election took place at the Central Hall of Parliament after his name was proposed by senior leader L K Advani.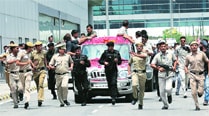 BJP Parliamentary Party will meet on May 20 to clear the decks for Narendra Modi to take oath as PM.
A day after the passage of the National Food Security Bill in the Lok Sabha,the BJP parliamentary party on Tuesday appeared to be still gauging the political benefits
Congress leader Digvijaya Singh on Tuesday took a dig at Gujarat Chief Minister Narendra Modi for writing directly to the Prime Minister over the Food Security Bill and not raising the issue in his party forum.
Jethmalani alleges that BJP is in a state of flux and not active enough in targetting ruling party.
The BJP Parliamentary Party on Tuesday decided that all party MPs will contribute their one month salary for the people affected by ethnic violence in Assam and those affected by landslides in Uttarakhand.
"This budget is entirely politically oriented keeping in mind the Assembly elections in five states."