Result: 1- 8 out of 11 Article found
Sources said the meeting between the two leaders at the Prime Minister's Office lasted for about 45 minutes.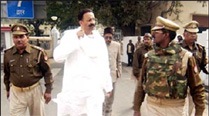 Ansari's wife complained that the release of her husband was delayed though she had submitted the bond amount.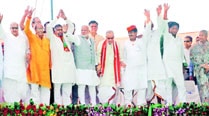 In a show of bonhomie, Joshi says nation needs a PM like Modi.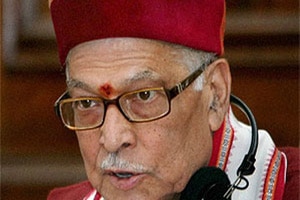 The "western outlook" about women was a reason for rape,BJP leader M M Joshi today said.
The Opposition took the government to task over the issue of corruption with senior BJP leader Murli Manohar Joshi leading the charge in Lok Sabha.
Petroleum and Natural Gas Minister S Jaipal Reddy criticised BJP leader Murli Manohar Joshi for attacking the government for alleged favours to companies like Reliance Industries.
Senior BJP leader Murli Manohar Joshi,chairperson of the Public Accounts Committee (PAC) that examined the 2G spectrum scam
The CBI chief was made to wait for almost three hours
'The Opposition leader heading the JPC is finding an overlap of jurisdiction.'
The Opposition criticised the general Budget,with the BJP accusing the government of juggling figures to "mislead" the common man.
Initiating the debate on the Budget,the BJP leader said the Finance Minister invoked Goddess Lakshmi as perhaps he does not believe in his own capabilities