Result: 1- 8 out of 10 Article found
Lt-Governor Najeeb Jung on Thursday returned the file regarding the removal of DCW chairperson Barkha Singh.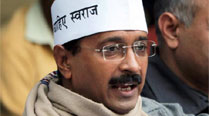 69-year-old Pushpa is a Hindi fiction writer and has 10 novels and seven short story collections to her credit.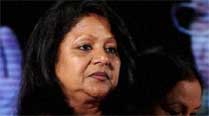 The L-G is looking into all provisions that the DCW falls under to see if the chairperson post is tenure-based or if the government can appoint a person it chooses.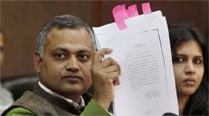 Singh said that if AAP government is removing me because I summoned the Law Minister, then it is an atrocity on me.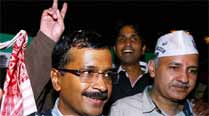 Sources confirmed that a process to ask the Congress leaders to resign has started.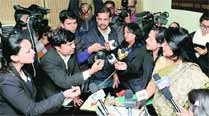 Bharti had earlier said that Singh's actions were politically motivated. "The DCW is trying to defame me, will take them to court,'' Bharti had said.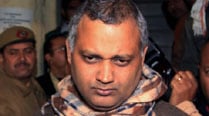 There was a public spat between Bharti's lawyers and DCW chief as Barkha Singh refused to entertain their explanation.
A day after Union Sports Minister Ajay Maken and dissident MLA Barkha Singh joined the protest by Vasant Vihar residents against water shortage,Chief Minister Sheila Dikshit on Sunday held a high-level meeting to discuss the power and water situation.
Tired of complaining to Delhi Jal Board authorities over water shortage and tanker mismanagement issues
A day after Union Minister Ajay Maken joined a protest by residents of Vasant Vihar opposing the construction of a foot overbridge near Rao Tula Ram Marg